Description
Safety Vetting – Basic
Looking for an easy way to compare all airlines of the world by their most relevant safety parameters?
JACDEC is immensely proud to offer you access to our Airline Safety Vetting Tool.
The new Safety Vetting does much better in meeting your standards as an air-travel decision-maker. It combines clarity with the best possible information level for any airline in the world.
Research, compare, filter and sort across our vetting database.
Your search results are limited at 100.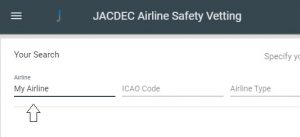 All the vetting data is renewed on a thrice-daily basis, each and any day.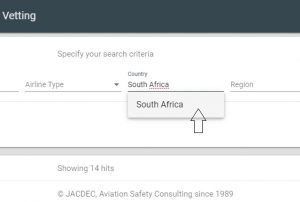 The system is optimized for desktop usage, there may be some minor visibility issues with mobile devices.