JACDEC Airline Safety Ranking 2022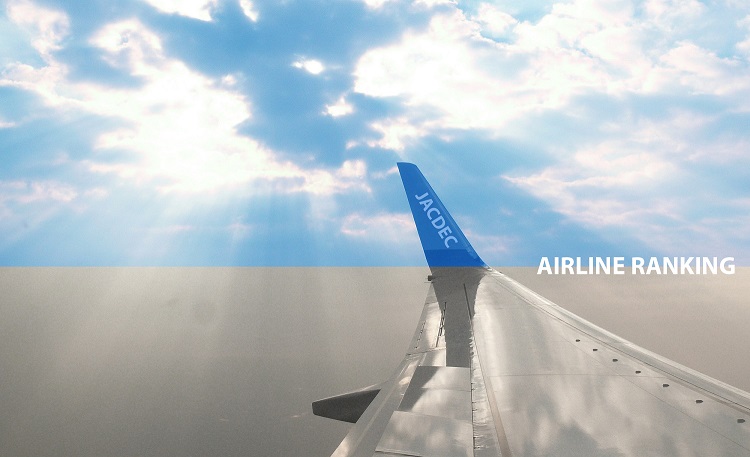 ---
The JACDEC Airline Safety Ranking compares the largest airlines by their key safety parameters. The complete list together with a comprehensive safety analysis of the past year will be available in the February 2022 issue of the German aviation magazine
Aero International. (in German language)
Just some key factors that are highlighting our new Risk-Index.
The ranking covers the TOP25 airlines in terms of passenger traffic volume(RPK).
We now have three additional regional rankings of the TOP25 airlines in

Americas
Europe and Eurasia
Africa, Mid-East and Asia-Pacific

The calculation parameters were substantially broadened from 9 to 33 influential factors.
We now take systemic risk factors into account.
We revised our time-weighting "forget"-factor (EMA) allowing a more realistic approach to lessen the influence of past accidents/incidents.
The new JACDEC Risk-Index comprises now more than 30 parameters.
Read our full guide of explanations about the new Airline Risk Index HERE.
We also recommend reading through our FAQ's where we're trying to give an answer to the most recurrent questions. HERE
JACDEC offers the 2022 Ranking from the end of January 2022.
We must emphasize that from the year 2018 onwards, the JACDEC Safety Ranking is based on a new foundation that forbids any comparison to former rankings. We, therefore, removed all the older Safety Rankings from our website to avoid any misunderstandings.
Again we like to put emphasis on the fact that the current safety state of each airline is expressed best by the Risk-Index and not by the ranking number.
To dispel a common misconception about the JACDEC Safety Ranking: this list is not about the 100 safest airlines, it comprises the 100 largest airlines measured by their revenue passenger performance in RPK's.
For a deeper look into the safety of ALL airlines on the globe, we recommend getting access to our Airline Safety Vetting.
---
Order Your Copy of the Ranking
Airline Safety Ranking 2022
Get the annual Airline Safety Ranking.
The largest passenger airlines compared by their Safety-Risk Index.
This is the 2022 ranking, published in Jan 2022. All Data as of 2022-01-01.
Airline Safety Ranking Archive
Download Safety Ranking 2021 for free (as PDF) [LINK]
Download Safety Ranking 2020 for free (as PDF) [LINK]
Download Safety Ranking 2019 for free (as PDF) [LINK]
Download Safety Ranking 2018 for free (as PDF) [LINK]
Note: Ranking lists from earlier years are non-consistent in structure and calculations. JACDEC does not recommend juxtaposing them to more recent years anymore.