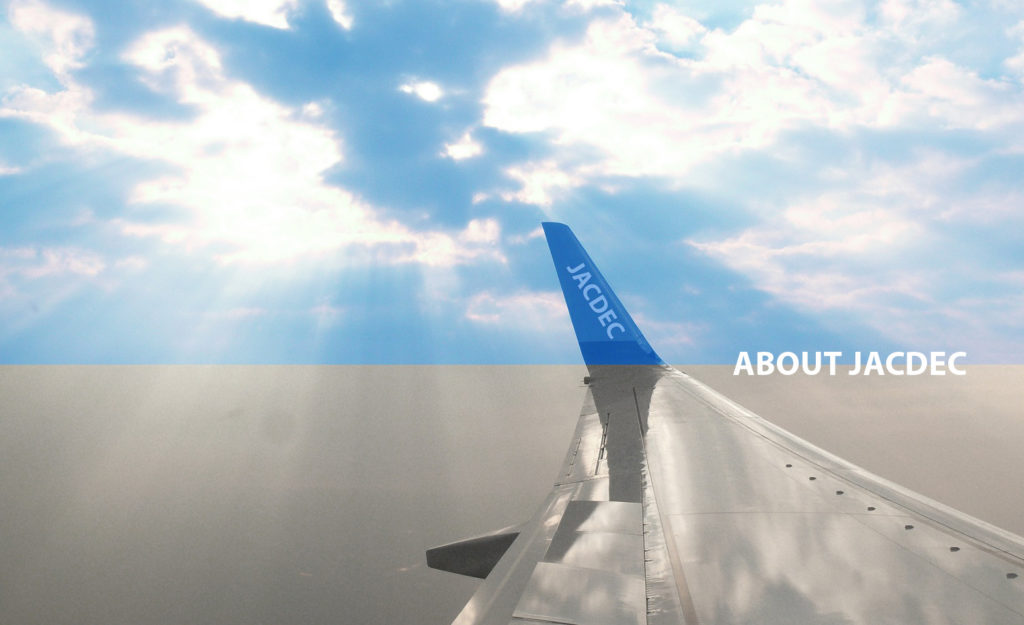 JACDEC – Jet Airliner Crash Data Evaluation Centre.
JACDEC has become a global source for professional and accurate aviation safety information for the benefit of companies, aviation professionals and individual travelers.
The Beginnings
Two students fascinated by flying and commercial aviation met each other by coincidence in the fall of 1989. With poor knowledge but much enthusiasm, we concluded that typing aircraft type production lists for getting familiar with our brand new and super-expensive 286 personal computer would be a good idea. One day we decided to set up a list of all jet aircraft written off in accidents. At the end of the day, there were about five pages leaving the noisy 9-needle printer. That moment when we "smelled blood" we had only one thing in mind: How on earth can we gather more details and the causes of each accident? That´s basically when the idea of "JACDEC" was born.
Since the beginning, we set ourselves the goal to collect every possible information we're able to get and about how aviation safety is achieved in general. Therefore we have established a professional database, which incorporates tens of thousands of documents, and accident reports. Press archive, official Accident Reports, studies, statistics, and articles by aviation professionals have been our main source in those analog times.
Information Services
Besides providing helpful information for individual travelers, JACDEC also cooperates with enterprises that take care of safety+risk aspects as part of their daily profession. JACDEC is proud to help all of our customers improving their knowledge of aviation safety topics. Evaluating risks and compare different aspects of safety analysis for the benefit to our customers is our goal. Learn more about our AIRLINE SAFETY REPORTS and other services.
Accident / Incident news updates
Thanks to a global network through correspondents, authorities, and aviation specialist platforms, we are able about the current flight accidents and their backgrounds to report in our news section. These messages are maintained on a daily basis from us. To the NEWS Section.
The Database
In print, on hard disc and nowadays in the E-cloud, JACDEC has grown from an amateur student project to one of the most trusted sources in global aviation safety analysis. We collect all kinds of safety occurrences since the beginning of commercial aviation in the 1920s. Today more than 5.000 airlines and over 30.000 different accidents or incidents are in our data portfolio. All accident information are listed and categorized in order to help us in getting answers at one touch of a key. The database is the backbone of our work and is held up-to-date as often as possible. Get familiar with it here.
The JACDEC Books
The authors Jan-Arwed Richter and Christian Wolf also wrote several books on remarkable aviation accidents and flight safety topics. Have a look at our latest books. Currently, our books are available in german language only. We also had our share in other aviation accident books e.g. by the renowned author Jochen W. Braun when JACDEC was in charge of illustrating them. Unfortunately, many of them are sold out.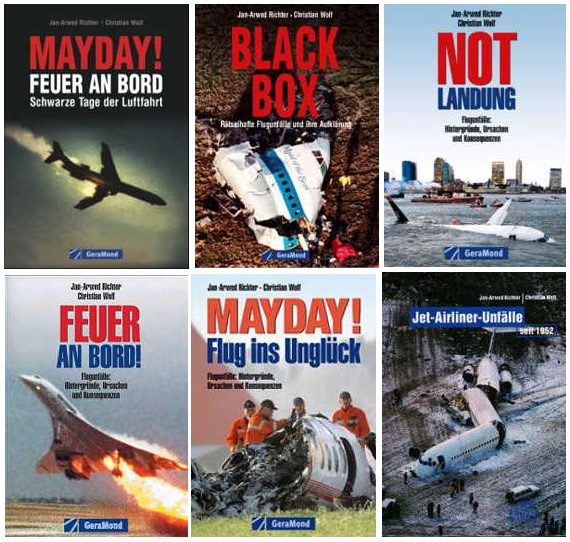 JACDEC wishes you always happy landings
Jan-Arwed Richter | Christian Wolf