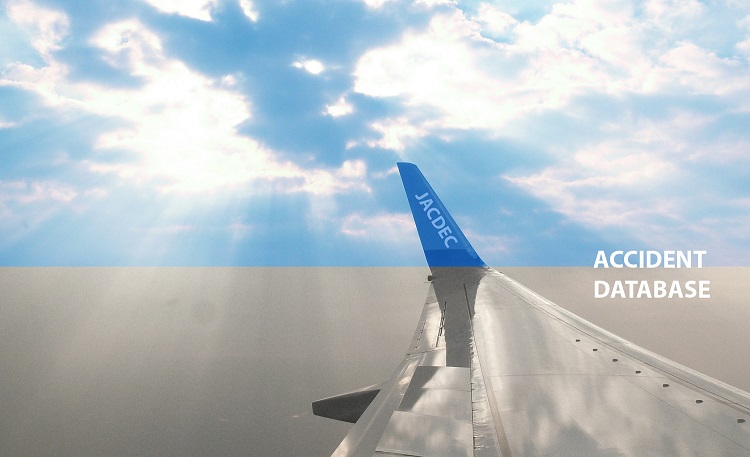 The JACDEC Database has become a steadily grown, indispensable resource for all of our safety analysis, statistics, and comparison tables. We kept building it since the 1990s until it reached a professional research level in 2012.
It contains all known accidents, hull losses serious incidents, and incidents in civil aviation. Each accident case has 92 parameters. Currently, we have about 27,000 cases in the database which is growing day by day. It now reaches back to 1950.
Additionally, the database provides individual safety information for airlines and country reviews.
The database enables you to customize and refine your search by a combination of filters or tags. Furthermore, you can export up to 500 datasets for each search request.
For flight safety research and scientific studies, the JACDEC database has become a significant assistant in getting a whole professional picture.
JACDEC also benefits from an inventory of over 1700 qualified investigative reports that all were published by recognized authorities in accordance with established definitions.
You can get access to our database on a 3 hour, 24 hour, weekly or monthly basis.
Prices (all incl. VAT) are:
49,00EUR for 3 hours,
179,00EUR for 24 hours,
819,00EUR for 7 days or
2999,00EUR for a whole month (30 days).
The JACDEC Database is without equal in the industry. For professional usage, it can be an indispensable tool for your work, your studies, or your sheer interest in aviation safety.
You want to know more?
Learn more by checking the User Guide HERE
NOTE: For all Vetting + Database products, please allow a
24 – 48 hour waiting time until your credentials are properly processed.

Database Access
For your individual database requests, get in touch with us here: