How does my airline perform in terms of safety compared to others ?
The JACDEC airline Vetting offers you a unique safety overview of all airlines in the world.
In a clear comparison table over 900 airlines from every region of the globe are displayed.
Information at a glance
The Safety Vetting is updated on a daily basis.
What information can be seen ?
The vetting table consists of the following items: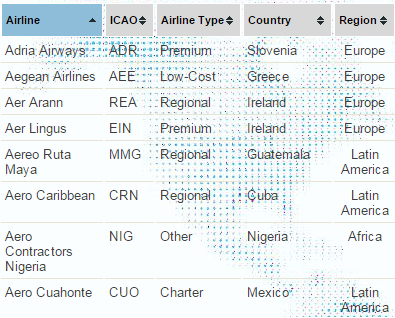 Airline Name |
ICAO Code |
Business Type |
Country |
Region