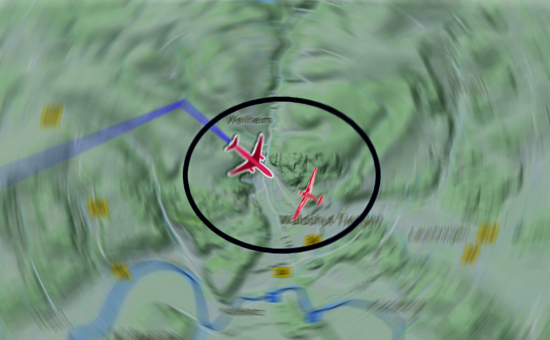 2016-08-25 Edelweiss A330 Serious Airprox Near Zurich
On final approach, the Airbus A330 came into close proximity to a light aircraft which passed only about 300 feet. Both aircraft continued their flights safely.
Edelweiss Air flight EDW 3 from Las Vegas, USA, was descending from 5000 to 4000 feet after turning to final approach to runway 14 at Zurich Intl Aiport in daylight and good visibility (CAVOK) conditions.
Immediately afterwards ATC advised the pilots of an unidentified radar target. The pilots confirmed the other traffic, it was later identified as a german Scheibe SF25 Motorglider aircraft. This aircraft belongs to a Flying Club Greiz and was flying from Bad Dürkheim (GER) to Bieberach (GER). It appears that at no time this aircraft made any contact to Zurich Approach, therefore it was not an identified object for air traffic control.
Both aircraft approach each other at roughly the same altitude. The A330 passed below the lighter aircraft at a estimated vertical distance of only 300 feet (100 m).
The airliner continued its approach and made a safe uneventful landing at Zurich about two  minutes later.
Swiss SUST has launched an investigation. Initial Report available -> HERE (pdf)
---
(The following conversation is taken from audio tape recording and my contain errors. Callsign for ATC is "Edelweiss 3A")
ZRH-APPR: "3Alpha, turn right 110 (degrees) down to 4000 feet cleared ILS (approach) runway 14."
EDW 3: "(readback)"
ZRH-APPR: "3Alpha, there is one primary target at the DME 13 (from ZRH VOR), Cessna on the localizer and (inintelligible) approximately on the localizer inbound. Altitude is unknown."
EDW 3: "looking out 3Alpha."
ZRH-APPR: "Cessna on the localizer 13, tracking 130 (degrees)."
EDW 3: "Looking out"
ZRH-APPR: "3Alpha, slow traffic ahead reduce to 180 (knots)."
EDW 3: "(acknowledged)"
ZRH-APPR: "3Alpha, if your prefer to avoid any direct left or right that primary target you may..its now DME 12 for the localizer."
EDW 3: "Roger 3Alpha." (pause) "..we have that traffic in sight, it looks like a smaller glider airplane just crossing left to right approximately 13 miles."
ZRH-APPR: "You have any idea about the altitude ?"
EDW 3: "Approximately 4500 (feet)."
ZRH-APPR: "Confirm okay, then so if you (unintelligible) avoid by climbing you (may) any time."
ZRH-APPR: "Standby..okay we have the traffic it is approximately 5300 (feet) and it is a..looks like a propeller aircraft. Red and blue with white livery."
ZRH-APPR: "Many thanks 3Alpha."
…
ZRH-APPR: "..3A, so if you prefer you might report that later after landing on apron to Tower what you have seen. So tower supervisor can get first hand information from you. Call now Tower on 118.1 for landing."
EDW 3: "Roger, will do. 118.1, bye bye."
---
METAR Zurich-Kloten Intl Airport (LSZH):
| | | |
| --- | --- | --- |
| | 25/08/2016 17:50-> | METAR LSZH 251550Z 04003KT 350V100 CAVOK 31/17 Q1017 NOSIG= |
| | 25/08/2016 17:20-> | METAR LSZH 251520Z VRB02KT CAVOK 31/18 Q1018 NOSIG= |
OCCURENCE DATASET
Date: 2016-08-25 Time: 17:48
Location: 12 NM NW of Zurich Airport
Country: Switzerland
Flight phase: APR – Initial Approach (IFR), Final Approach, all Circuit Patterns, Missed Approach/Go-Around
Damage to a/c: none
Flight1
Flight no.: EDW 3
From: KLAS/LAS: Las Vegas-Mc Carran Intl To: LSZH/ZRH: Zurich
Type: Passenger
Operator: Edelweiss Air
Flight2
Flight no.:
From: Bad Duerkheim (EDRF): NONE To: Bieberach (EDMB) /: NONE
Type: Ground
Operator: Luftsportverein Greiz [LINK] 

Area where the Airprox occured © Planefinder.net

Flightplan of Scheibe Motorglider D-KOWC in relation to the airprox location © GoogleMaps
Tweet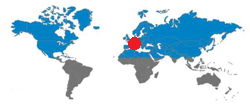 Aircraft
Type: Airbus A330-300
Registration: HB-JHR
Age a/c: 0.56 years
Constr. No.: 1711
Aircraft2
Type: Scheibe SF-25
Registration: D-KOWC
Age a/c: 30 y
Constr. No.: –
| | | | | |
| --- | --- | --- | --- | --- |
| | Crew | Pax | Other | Total |
| Occupants | | | 0 | |
| Fatalities | 0 | 0 | 0 | 0 |
| Injuries |  0 | 0 | 0 | 0 |
JACDEC 25-year Statistics :
2nd safety occurence for the operator(Edelweiss)
204th safety occurence of type (A330)
37th Safety occurence near Zurich Airport, CH
1st safety occurence for aircraft in question(HB-JHR)
Image & Information Sources
Copyright - Terms of Usage
All written and shown content on JACDEC.de is provided in the most accurate way. All information may be subject to changes because JACDEC.de cannot always ensure a full support of information updates to each news story.
No publication (or part of) provided by at JACDEC.de may be reproduced or transmitted in any form or by any means or by any information retrieval system without written permission from JACDEC. The below information includes unofficial information and should be treated as this. Editors cannot be held responsible for any errors or omissions caused by any information source mentioned herein. The nature of the following information should be regarded as preliminary.
Furthermore, the author cannot be held accountable for correctness, completeness or quality of the information provided herein. Liability claims regarding damage caused by the use of any information provided, including any kind of information which is incomplete or incorrect,will therefore be rejected.
For further terms and conditions, check our legal disclaimer section:
http://www.jacdec.de/imprint-legal-disclaimer/ 
AP = Airport / AL = Airlines / Avn = Aviation / AW = Airways / C/N: Construction Number / DSP = Domestic Scheduled Passenger / DNP = Domestic Non-Scheduled Passenger / DSC = Domestic Scheduled Cargo / DNC= Domestic Non-Scheduled Cargo / GND = On the ground / parked, stored / FMN= Flying Mission, Air Work / FRY = Ferry-, Positioning Flight / IMC = Intrument Meteorological (flying) Conditions / ISP = International Scheduled Passenger / ISC=International Scheduled Cargo / INP = International Non-Scheduled Passenger / INC =International Non-Scheduled Cargo/ OPS = Flight Operation(s) / NRV = Non-revenue, Private Flight / TRN =Training Flight /  TST = Test & Certification Flight / VMC = Visual Meteorological (flying) Conditions