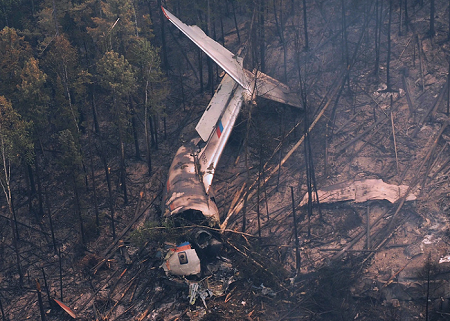 2016-07-01 MChs-EMERCOM Ilyushin IL-76 crashed near Irkutsk
In the early morning hours the IL-76 disappeared on a fire fighting mission near Irkutsk, Russia.
UPDATE 2017-08-05
The IL-76 heavy transport aircraft departed Irkutsk runway  12 on an aerial fire fighting mission about 75 km east of the city.
Contact was lost at 06:34L about 16 minutes after take-off while the IL-76 was flying on heading 290° at an altitude of 3000 meters (10.000 ft).
According to a emergency ministy spokesman, the aircraft was sufficiently fueled giving it an estimate operational endurance of three hours.
Extensive search-and-rescue operations were set up. A number of aircraft participated in the search. Rescue operations are hampered by difficult terrain as well as limited visibility from raging wildfires.
In the afternoon, some wittness accounts indicated the aircraft may have been seen coming down near Karan village, about 259 km northeast of their last known position. But until dusk there wasnt any clue of  any whereabouts of the missing aircraft. Search was halted in the evening and is to resume early next morning.
For two days, no sign of the missing aircraft was found. On Jul 3rd the scattered remains of the IL-76 were finally found smashed against hillside near the village of Uyan, about 150 miles northeast of its last known position. The aircraft came down in densely wooded, upsloping terrain where it broke apart and cauight fire.
There were no survivors.
According to local sources, the aircraft may have flown at low altitude in smoke-filled airspace reducing foreward visibility resulting in an inability for the pilots to detect risaing terrain in-time to avoid it.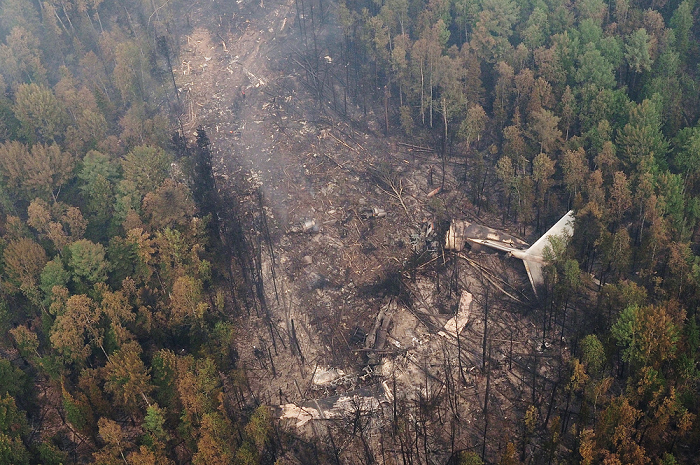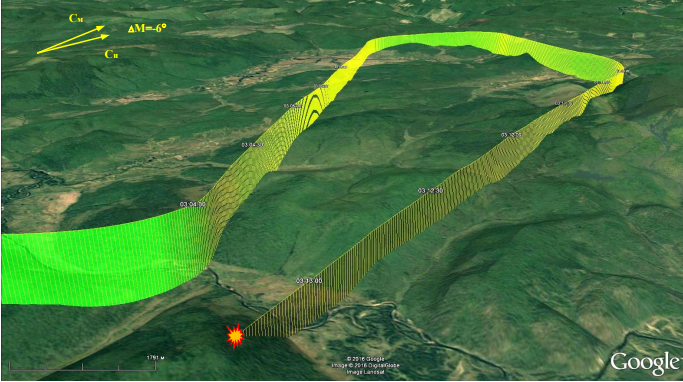 The 3D plotted flight path according to the FDR readouts. MAK-PRELIMINARY REPORT(pdf) © MAK.ru
METAR Irkutsk Airport (OIII):
01/07/2016 06:00

METAR UIII 302200Z 09003MPS CAVOK 13/08 Q1004 R12/60D NOSIG
           RMK QFE711/0948=

01/07/2016 06:30

METAR UIII 302130Z 09003MPS CAVOK 12/07 Q1004 R12/CLRD60
           NOSIG RMK QFE711/0948=
OCCURENCE DATASET
Date: 2016-07-01 Time: 06:30
Location: Karam area, Irkutsk area
Country: Russia
Flight phase: MNV – Aerobatics, Intentional Low Flying, Low Alt Airwork
Damage to a/c: hull loss (?)
Flight
Flight no.: 76840
From: UIII/IKT: Irkutsk To: UIII/IKT: Irkutsk
Type: Non Revenue
Operator: MCHS Rossii
Estimated Flightroute from Take-off to Accident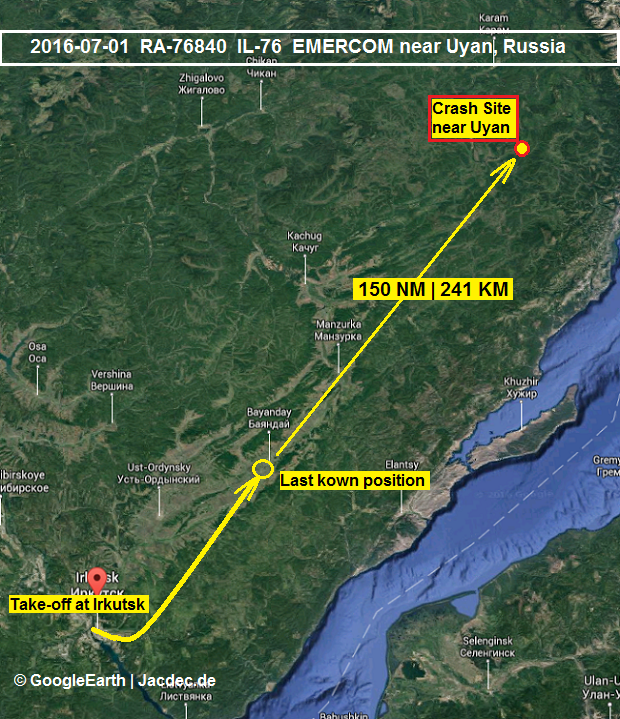 © GoogleEarth |
Tweet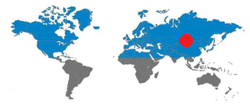 ATC communications of the flight 76840 (mp3 file)

© Radioscanner.ru

---
---
Aircraft
Type: Ilyushin Il-76
Registration: RA-76840
Age a/c: 21,8 years
Constr. No.: 1033417553
| | | | | |
| --- | --- | --- | --- | --- |
| | Crew | Pax | Other | Total |
| Occupants |  10 | 0 | 0 | 10 |
| Fatalities | 10 | 0 | 0 | 10 |
| Injuries |  0 | 0 | 0 | 0 |
JACDEC 25-year Statistics :
3rd safety occurence for the operator
78th safety occurence of type (I-76)
14th safety occurence in the Irkutsk region
1st safety occurence for aircraft in question
 
© IRK.ru |EMERCOM

© IRK.ru

© IRK.ru
Image & Information Sources
Copyright - Terms of Usage
All written and shown content on JACDEC.de is provided in the most accurate way. All information may be subject to changes because JACDEC.de cannot always ensure a full support of information updates to each news story.
No publication (or part of) provided by at JACDEC.de may be reproduced or transmitted in any form or by any means or by any information retrieval system without written permission from JACDEC. The below information includes unofficial information and should be treated as this. Editors cannot be held responsible for any errors or omissions caused by any information source mentioned herein. The nature of the following information should be regarded as preliminary.
Furthermore, the author cannot be held accountable for correctness, completeness or quality of the information provided herein. Liability claims regarding damage caused by the use of any information provided, including any kind of information which is incomplete or incorrect,will therefore be rejected.
For further terms and conditions, check our legal disclaimer section:
http://www.jacdec.de/imprint-legal-disclaimer/ 
AP = Airport / AL = Airlines / Avn = Aviation / AW = Airways / C/N: Construction Number / DSP = Domestic Scheduled Passenger / DNP = Domestic Non-Scheduled Passenger / DSC = Domestic Scheduled Cargo / DNC= Domestic Non-Scheduled Cargo / GND = On the ground / parked, stored / FMN= Flying Mission, Air Work / FRY = Ferry-, Positioning Flight / IMC = Intrument Meteorological (flying) Conditions / ISP = International Scheduled Passenger / ISC=International Scheduled Cargo / INP = International Non-Scheduled Passenger / INC =International Non-Scheduled Cargo/ OPS = Flight Operation(s) / NRV = Non-revenue, Private Flight / TRN =Training Flight /  TST = Test & Certification Flight / VMC = Visual Meteorological (flying) Conditions