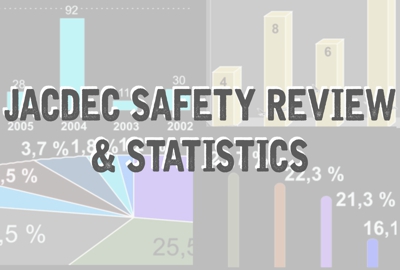 2015-01-03 Safety Review of 2015 – JACDEC Summary Report
The year 2015 has seen 521 1) fatalities in commercial aviation. This number has significantly declined compared to the year before (2014 = 970).
But the positive trend of 2015 can also be attributed to a disastrous previous year which has seen two major widebody crashes with the loss of all on board.
The accident year endorses a long-term cause-trend. In the face of billions of passengers travel safely by air, the commercial aviation once again has proven that flying is safe. The overall accident analysis has shown a long-term shift away from technical causes and towards the human factor.
All of the 5 most serious accidents last year have at least a contributing cause of human factors.
Five Worst Accidents In Civil Aviation of 2015
 Source: JACDEC-Database
DATE
TYPE
FATAL.
Location
CAUSAL FACTORS

Crew

Tech.

Weather

Other

2015-10-31
Airbus A321
224
Sinai Desert, Egypt
♦ *
2015-03-24
Airbus A320
150
French Alps
♦
2015-08-16
ATR-42
54
N of Oksibil, Papua, Indonesia
♦ *
2015-02-04
ATR-72
43
Taipei City, Taiwan
♦ *
 ♦ *
2015-11-04
Antonov An-12
25
Juba area, South Sudan
♦ *
♦ *

* = case pending final investigation findings.
The year was overshadowed by two serious accidents, each with more than 100 fatalities including a purposely controlled flight into terrain by a mentally deranged copilot in the french Alps in March.
In October a russian holiday jet with 224 people on board fell out of the sky and crashed after takeoff in Egypt – highly probably as a result of terrorism.
More to come..
---
 1) =only on-board fatalities, no 3rd party deaths, only commercial aviation aircraft with exceeding 5,7 tons or 19 seats capacity.
A comprehensive safety analysis of the past year including graphics and all relevant statistical data  – including the complete airline safety ranking – will be available in the February 2016 issue of the german aviation magazine Aero International.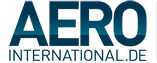 Tweet

No of fatalities and hull losses 2006 – 2015

Regional distribution of fatalities and hull losses 2006 – 2015
Copyright - Terms of Usage
All written and shown content on JACDEC.de is provided in the most accurate way. All information may be subject to changes because JACDEC.de cannot always ensure a full support of information updates to each news story.
No publication (or part of) provided by at JACDEC.de may be reproduced or transmitted in any form or by any means or by any information retrieval system without written permission from JACDEC. The below information includes unofficial information and should be treated as this. Editors cannot be held responsible for any errors or omissions caused by any information source mentioned herein. The nature of the following information should be regarded as preliminary.
Furthermore, the author cannot be held accountable for correctness, completeness or quality of the information provided herein. Liability claims regarding damage caused by the use of any information provided, including any kind of information which is incomplete or incorrect,will therefore be rejected.
For further terms and conditions, check our legal disclaimer section:
http://www.jacdec.de/imprint-legal-disclaimer/ 
AP = Airport / AL = Airlines / Avn = Aviation / AW = Airways / C/N: Construction Number / DSP = Domestic Scheduled Passenger / DNP = Domestic Non-Scheduled Passenger / DSC = Domestic Scheduled Cargo / DNC= Domestic Non-Scheduled Cargo / GND = On the ground / parked, stored / FMN= Flying Mission, Air Work / FRY = Ferry-, Positioning Flight / IMC = Intrument Meteorological (flying) Conditions / ISP = International Scheduled Passenger / ISC=International Scheduled Cargo / INP = International Non-Scheduled Passenger / INC =International Non-Scheduled Cargo/ OPS = Flight Operation(s) / NRV = Non-revenue, Private Flight / TRN =Training Flight /  TST = Test & Certification Flight / VMC = Visual Meteorological (flying) Conditions