2014-04-14 Asiana Airlines A320 lost gear in landing accident at Hiroshima
The Airbus A320 was involved in an accident on landing runway  28 at Hiroshima Airport in rain and reduced visibility conditions.
The aircraft is said to have touched down prematurely about 300 meters before the beginning of the runway. The flight descended below the approach path hit the localizer antenna until the tail impacted the ground trailing a shower of sparks.
The pilots then lost steering control resulting in a runway excursion onto soft ground.
Before coming to rest, the Airbus A320 spun around nearly 180 degrees. The undercarriage did not collapse. Damage is yet to be assessed.
All on board left the aircraft via the emergency slides. 27 passengers were injured in the occurence.
Hiroshima Airport was forced to close for all traffic until further notice.
Hiroshima Airport is equipped with a single runway (10/28) which dimensions are 3000 x 60  meters . Runway 28 is equipped with SALS approach lights. Only (non-precision) VOR and RNAV approaches are possible.
Hiroshima NOTAM:
RJOA C2248/15 RWY 10/28-CLSD DUE TO DISABLED ACFT. 14 APR 11:20
    2015 UNTIL UFN. CREATED: 14 APR 11:20 2015
Local weather at the time:
SPECI RJOA 141108Z VRB02KT 4000 R28/0300VP1800D -SHRA PRFG
           FEW000 SCT005 BKN012 09/08 Q1006 RMK 1ST000 4ST005
           6CU012 A2973 1500E FG E-S=
METAR RJOA 141100Z VRB02KT 6000 -SHRA PRFG FEW000 SCT012
           BKN020 09/08 Q1006=
---
OCCURENCE DATASET
Date: 2015-04-14 Time: 20:05
Location: RJOA HIJ Hiroshima
Country: Japan
Flight phase: LDG – Flare, Landing Roll, Aborted Landing after Touchdown
Damage to a/c: substantial
Flight
Flight no.: OZ 162
From: RKSI/ICN: Seoul Incheon Intl Airport To: RJOA/HIJ: Hiroshima
Type: Passenger
Operator: Asiana Airlines
Aircraft
Type: Airbus A320
Registration: HL7762
Age a/c: 7.6274 years
Constr. No.: 3244
VIRTUAL RNAV APPROACH RUNWAY 28  (for flight simulation use only)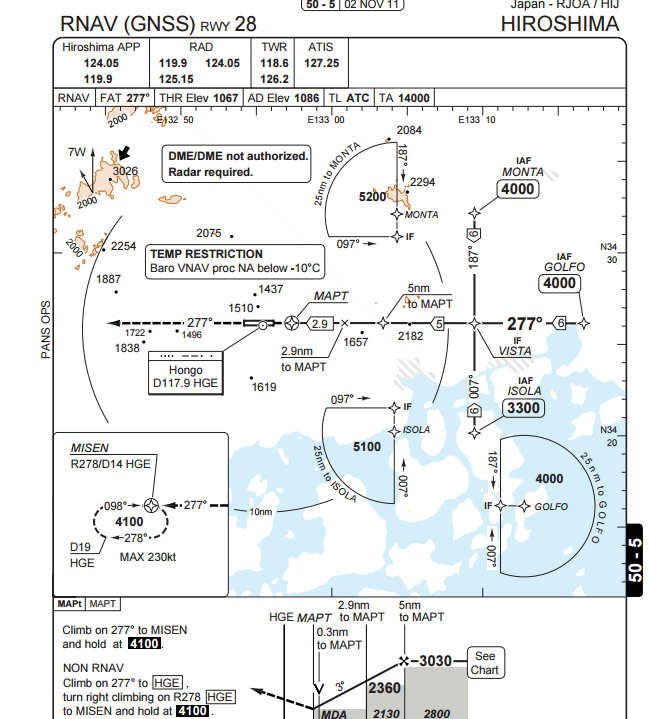 Tweet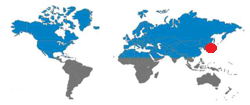 | | | | | |
| --- | --- | --- | --- | --- |
| | Crew | Pax | Other | Total |
| Occupants | 7 | 74 | 0 | 81 |
| Fatalities | 0 | 0 | 0 | 0 |
| Injuries | 2 | 0 | 25 | 27 |
JACDEC 20-year Statistics :
22nd safety occurence for the operator
384th safety occurence of type (A320)
1st safety occurence at airport
1st safety occurence for aircraft in question
Asiana Airlines
Image & Information Sources
AP = Airport / AL = Airlines / Avn = Aviation / AW = Airways / C/N: Construction Number / DSP = Domestic Scheduled Passenger / DNP = Domestic Non-Scheduled Passenger / DSC = Domestic Scheduled Cargo / DNC= Domestic Non-Scheduled Cargo / GND = On the ground / parked, stored / FMN= Flying Mission, Air Work / FRY = Ferry-, Positioning Flight / IMC = Intrument Meteorological (flying) Conditions / ISP = International Scheduled Passenger / ISC=International Scheduled Cargo / INP = International Non-Scheduled Passenger / INC =International Non-Scheduled Cargo/ OPS = Flight Operation(s) / NRV = Non-revenue, Private Flight / TRN =Training Flight /  TST = Test & Certification Flight / VMC = Visual Meteorological (flying) Conditions