2014-07-23 Transasia Airways ATR-72 crashed near Penghu
The ATR crashed on approach to runway 20 at Penghu Islands Magong Airport  in rainy weather conditions.
The aircraft initiated a go-around for reasons unknwn, then it  lost height, contacted treetops sbout 500 meters north of the runway and crashed into rooftops in Xixi village next of the airport. Many houses cars and other property was demolished or badly damaged.
Taiwanese transportation authorities said the plane descended through 300 feet when it descended below minimum approach height and contact buildings near the Xixi village, about 350 meters east of the extended runway centre line.
Only eleven occupents are known to have survived the accident. Only 10 persons – all passengers – have survived the accident. Another 5 people on the ground were injured.
At the time of the accident Penghu Islands were in the center of extreme bad weather from tropical storm "Matmo" bringing torrential rainfall and stormy winds to the region.(see weather chart below)
The departure of flight GE222 from Kaohsiung was delayed for about two hours because of the aftermath of tropical storm "Matmo".  At the time of the landing visibility was 1600 meters in tain. Two other flghts landed normally ahead of GE222.
Taiwanese authorities have begun an investigation. On Aug. 01, a preliminary infolrmal report was published by the Aviation Safety Council of Taiwan (ASC). PRELIMINARY REPORT
---
OCCURENCE DATASET
Date: 2014-07-23 Time: 19:06
Location: RCQC MZG Magong Country: Taiwan
Flight phase: APR – Initial Approach (IFR), Final Approach, all Circuit Patterns, Missed Approach/Go-Around
Damage to a/c: hull loss
Flight Flight no.: GE 222
From: RCKH/KHH: Kaohsiung-International Airport To: RCQC/MZG: Magong
Type: Passenger
Operator: Transasia Airways
Aircraft Type: ATR-72
Registration: B-22810
Age a/c: 14.1151 years
Constr. No.: 642
INVESTIGATION UPDATE
Ad-hoc investigation team preliminary findings: 17:43L take-off of flight GE 222 at Kaohsiung + 18:11L flight crew request a holding because of detoriating weather + 18:27L Penghu Magong Airport weather: wind 210 degrees with 5 knots, maximum 11 knots, runway in use 02 + 18:28L: visibility at Magong Airport dropped to 800 metres <<see full preliminary investigation report here>>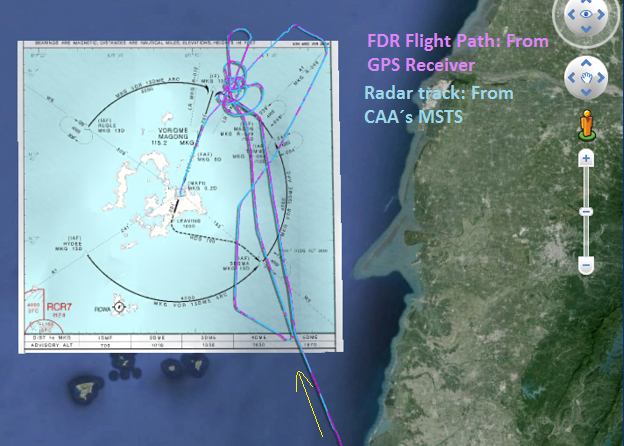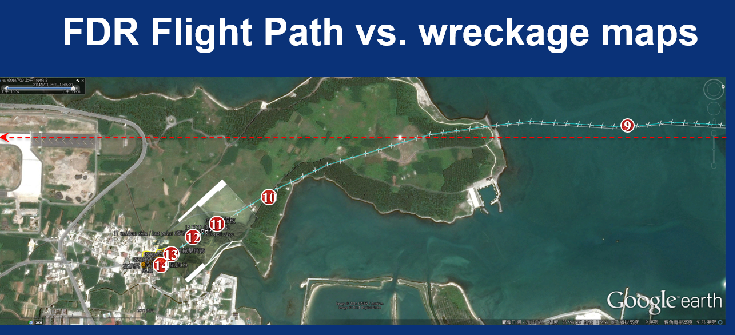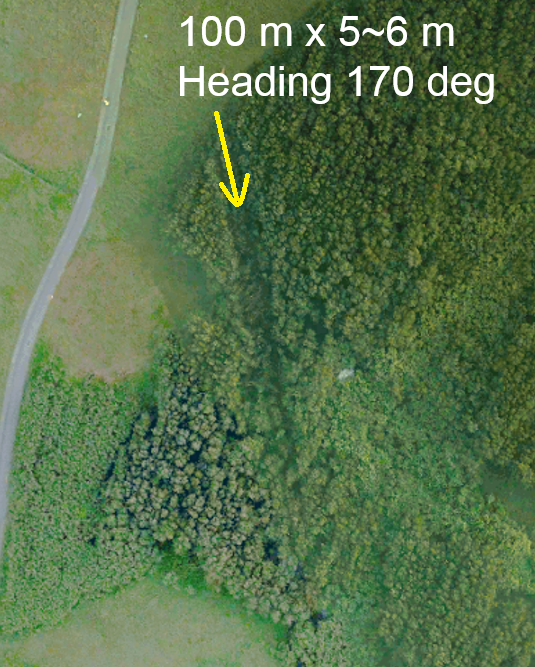 Weather Map 2014-07-23 © Taiwan Central Weather Bureau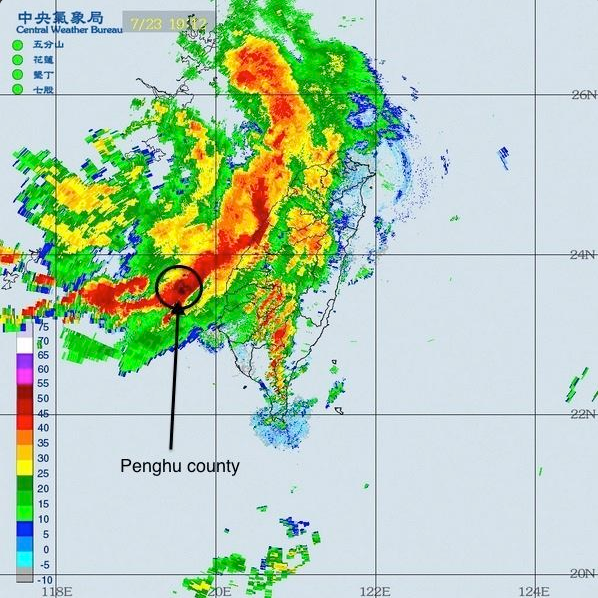 Tweet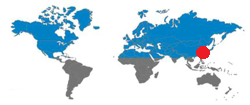 | | | | | |
| --- | --- | --- | --- | --- |
| | Crew | Pax | Other | Total |
| Occupants | 4 | 54 |  0 |  58 |
| Fatalities | 0 | 0 | 0 | 48 |
| Injuries | 0 | 10 | 5 | 10 |
JACDEC 20-year Statistics :
4th and worst accident of the airline
17th hull loss of type
4th safety occurence at airport
2nd safety occurence for aircraft in question (2012-05-02 engine failure and near loss of control on approach to Taipei-Sung Shan)
Transasia Safety Report
Image & Information Sources
AP = Airport / AL = Airlines / Avn = Aviation / AW = Airways / C/N: Construction Number / DSP = Domestic Scheduled Passenger / DNP = Domestic Non-Scheduled Passenger / DSC = Domestic Scheduled Cargo / DNC= Domestic Non-Scheduled Cargo / GND = On the ground / parked, stored / FMN= Flying Mission, Air Work / FRY = Ferry-, Positioning Flight / IMC = Intrument Meteorological (flying) Conditions / ISP = International Scheduled Passenger / ISC=International Scheduled Cargo / INP = International Non-Scheduled Passenger / INC =International Non-Scheduled Cargo/ OPS = Flight Operation(s) / NRV = Non-revenue, Private Flight / TRN =Training Flight /  TST = Test & Certification Flight / VMC = Visual Meteorological (flying) Conditions