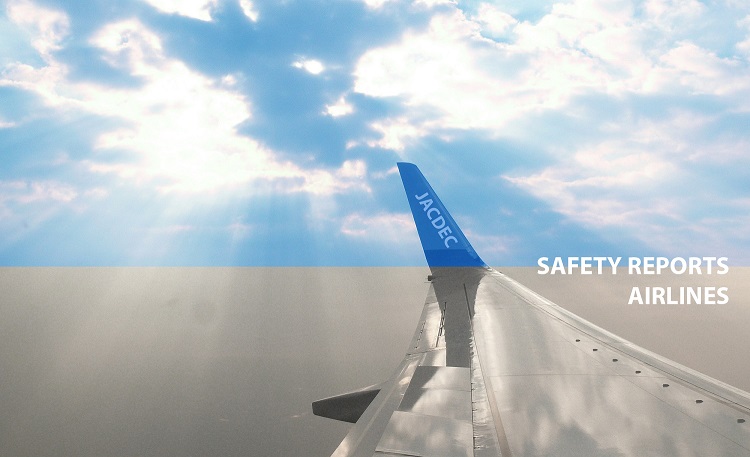 JACDEC offers unique and qualified safety reports about all active airlines in the world. Apart from the basic airline information a JACDEC Safety Report contains the following parameters:
Current fleet composition and fleet ages of types
Network Profile / Business Type
IOSA airline safety certificate
IASA, USOAP, and EU-"Blacklist" country safety parameters
Mini safety vetting of regional competitors
30 Y accident & safety history matrix and data evaluation
Operational Risk Profile
Base hazards, key airport safety assessment
Most current accident & incident data as well as worst ever accident description
Comprehensive safety evaluation
JACDEC overall safety category ("A" – "D")
SAMPLE REPORT (6 pages)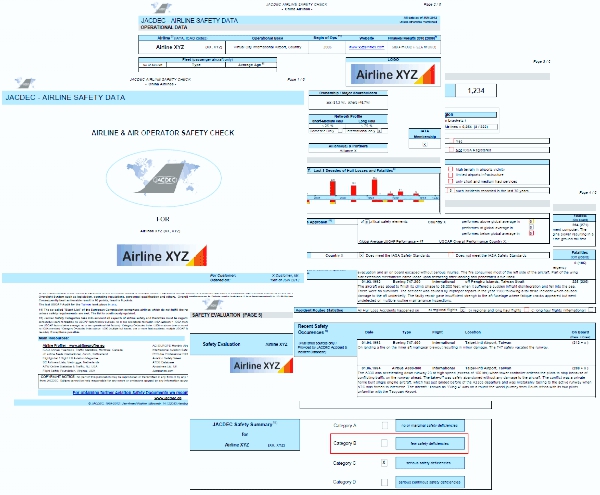 Download a Sample Report HERE
All reports are written in the English language and will be sent to you via e-mail in PDF format. You can purchase all reports via STANDARD delivery (a maximum of 14 days) or EXPRESS delivery (with 24 hours). In case you're seeking other operators apart from the ones in our database, you can order a SPECIAL Safety Reports. Because of their higher workload, these are only available via standard delivery.
PRICES
Standard Report => 64,00 EUR
Express Report => 89,00 EUR
Special Report => 119,00 EUR
All prices incl. VAT (19%)
Until our shop is fully implemented, please let us know what kind of safety report you would like. We will give you detailed information about how to pay.