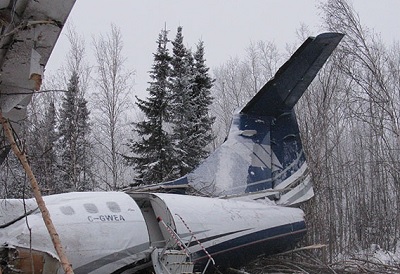 2017-12-13 WestWind ATR-42 crashed after take-off Fond Du Lac
The ATR-42 aircraft crashed shortly after take-off from Fond Du Lac, Canada with 25 on board. All but one on board survived the accident.
UPDATE 2017-12-28
Flight WEW 280 took off from runway 28 at the Fond Du Lac Regional Airport (ZFD, CZFD) around 18:15L carrying 25 people on their way to Stony Rapids, a distance of about 75 kilometers / 48 miles.
Due to yet unclear circumstances, the twin turboprop ATR-42 aircraft lost height, impacted terrain and crashed into trees about 600 meters to the west of the runway immediately after getting airborne. According to media reports, there was no explosion or a larger fuel fire.
The cockpit and the fuselage was badly damaged by tree impact and the fuel tanks were ruptured. Leaking aviation fuel poured down the wings and on passengers and rescuers, but luckily there was no fire or any explosion and all 25 people survived.
RCMP and rescue units found the wreckage of the aircraft together with all on board alive. At least six were taken to the next hospital for medical treatment.
A number of passengers and crewmembers sustained severe injuries.
14 days after the accident, a male passenger (19) succumbed to his injuries making him the only fatality.
The 26-year-old aircraft is a hull loss.
One of the passengers on the plane says it began to shake violently to the right after takeoff. A series of bangs and scrapes were then heard as the ATR hit treetops before crashing to the ground. 
Canadian Transportation Safety Board dispatched investigators to the scene. an investigation has been opened. The plane crashed less than a kilometer away from the runway.
Based on the takeoff speed and the distance traveled, it would have been in the air for less than 17 seconds, a local media outlet reports. 
METAR: Fond Du Lac Airport (CZFD):
| | | |
| --- | --- | --- |
| | 12/13/2017 18:00-> | NO METAR AVLB |
| | 12/13/2017 19:00-> | NO METAR AVLB |
---
IMAGES & VIDEO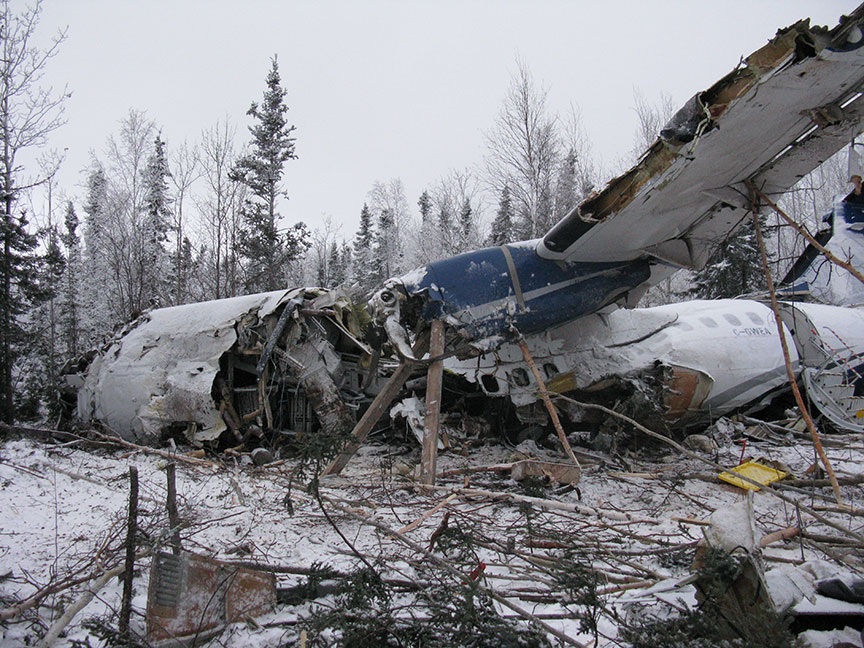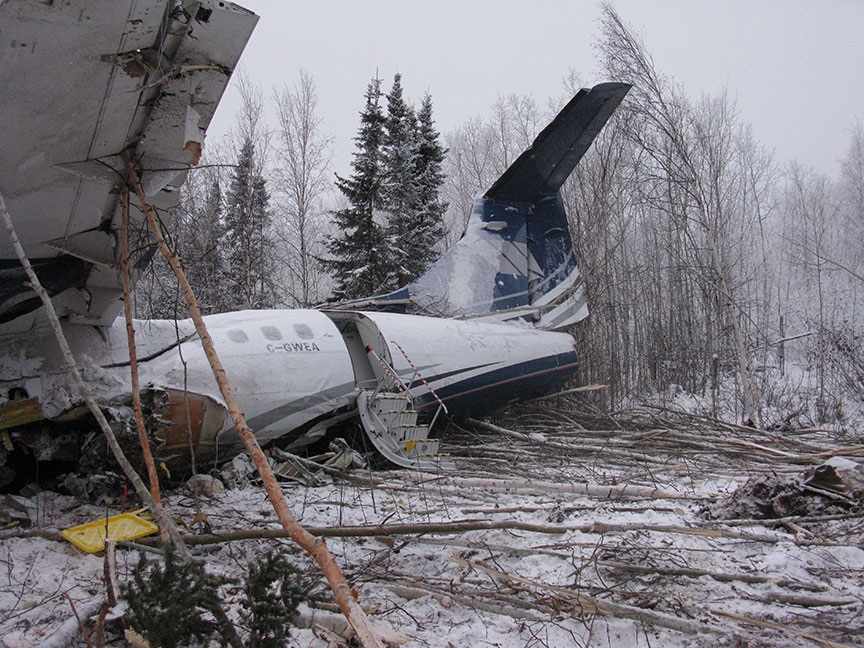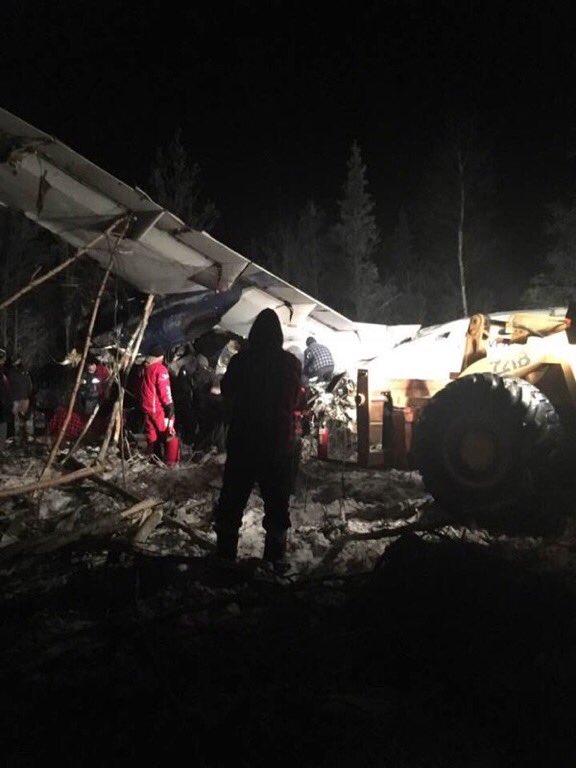 ©Raymond Sanger, CBC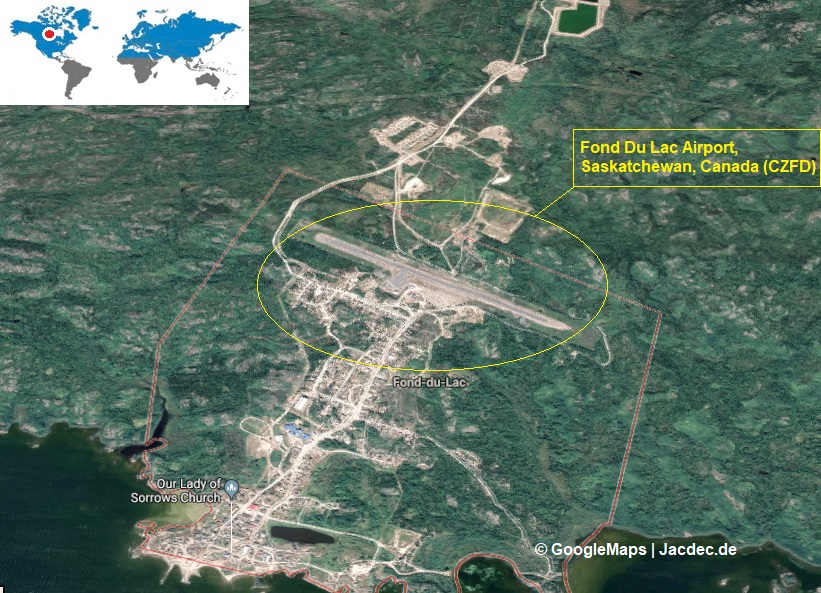 Tweet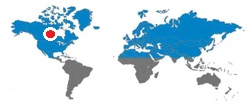 Aircraft
Type: ATR-42
Registration: C-GWEA
Age a/c: 26,8  years
Constr. No.: 240
Former Operators.: West Wind Avn. since 2012, Fly540 2007-2012, Eagle Avn 1999-2001, Nordeste (Mex) 1991-1999
| | | | | |
| --- | --- | --- | --- | --- |
| | Crew | Pax | Other | Total |
| Occupants |  3 | 22 | 0 | 25 |
| Fatalities | 0 | 1 | 0 | 1 |
| Injuries | | | 0 | 24 |
OCCURENCE DATASET
Date: 2017-12-13 Time: ~18:15
Location: CZFD ZFD Fond Du Lac
Country: Canada
Flight phase:  ICL – Airborne – 1.000 ft AGL
Damage to a/c: hull loss
Flight
Flight no.: WEW 280
From: CZFD/ZFD: Fond Du Lac To: CYSF/YSF: Stony Rapids
Type: Passenger
Operator: West Wind Aviation
JACDEC 25-year Statistics :
3rd safety occurence for the operator
114th safety occurence of type (ATR-42)
2nd safety occurence at Fond du Lac Airport
1st safety occurence for aircraft in question
Image & Information Sources
Copyright - Terms of Usage
All written and shown content on JACDEC.de is provided in the most accurate way. All information may be subject to changes because JACDEC.de cannot always ensure a full support of information updates to each news story.
No publication (or part of) provided by at JACDEC.de may be reproduced or transmitted in any form or by any means or by any information retrieval system without written permission from JACDEC. The below information includes unofficial information and should be treated as this. Editors cannot be held responsible for any errors or omissions caused by any information source mentioned herein. The nature of the following information should be regarded as preliminary.
Furthermore, the author cannot be held accountable for correctness, completeness or quality of the information provided herein. Liability claims regarding damage caused by the use of any information provided, including any kind of information which is incomplete or incorrect,will therefore be rejected.
For further terms and conditions, check our legal disclaimer section:
http://www.jacdec.de/imprint-legal-disclaimer/ 
AP = Airport / AL = Airlines / Avn = Aviation / AW = Airways / C/N: Construction Number / DSP = Domestic Scheduled Passenger / DNP = Domestic Non-Scheduled Passenger / DSC = Domestic Scheduled Cargo / DNC= Domestic Non-Scheduled Cargo / GND = On the ground / parked, stored / FMN= Flying Mission, Air Work / FRY = Ferry-, Positioning Flight / IMC = Intrument Meteorological (flying) Conditions / ISP = International Scheduled Passenger / ISC=International Scheduled Cargo / INP = International Non-Scheduled Passenger / INC =International Non-Scheduled Cargo/ OPS = Flight Operation(s) / NRV = Non-revenue, Private Flight / TRN =Training Flight /  TST = Test & Certification Flight / VMC = Visual Meteorological (flying) Conditions