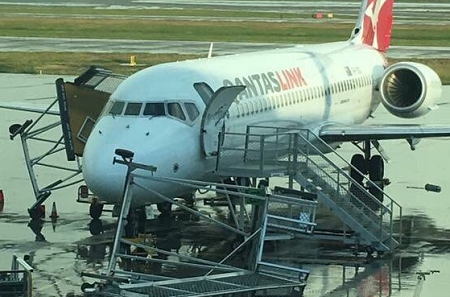 2016-11-13 multiple planes damaged by severe storm at Brisbane
Many aircraft received damage when a severe storm swept across Brisbane international Airport leaving a trail of destruction behind it. No loss of life was recorded.
In the early evening hours, a powerful thunderstorm had developed across parts of the east coast of Queensland accompanied by lots of rainfall and high winds. It was about 17:25L when out of that storm, a much stronger cyclone was generated that swept across the tarmac, hangars and buildings of Brisbane Airport. 
The national meteorological service measured a strongest wind force of 157 km/h (85 knots).  The storm was described as a "mini-cyclone" which lasted for about eight minutes.
All insufficient secured equipment, vehicles or other objects were blown across the tarmac by excessive wind forces.
Among the aircraft most affected by the storm was Cobham Aviation (Qantas Link) Boeing 717 (VH-YQU) that took serious damage from a violent impact with an unknown object.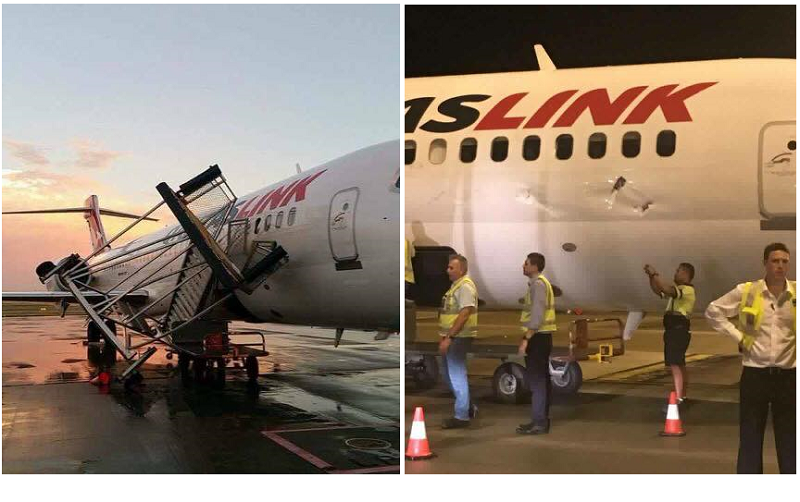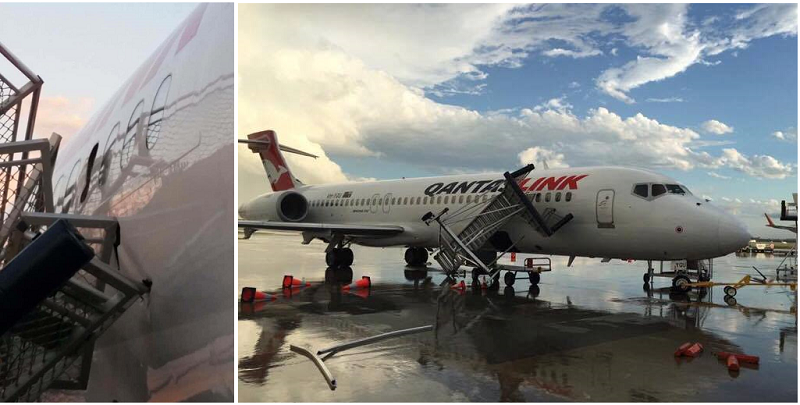 A parked Boeing 737-800 of QANTAS was also damaged by blown equipment.
A Dornier Do-228 of GAM Air (VH-VJN) took minor damge when its left undercarriage partially collapsed.
A stored Boeing 737-300 of Nauru Airlines (VH-YNU) as well as a Virgin ATR-72 received unknown damage.



© Airline Hub Buzz | Facebook
There also was lots of property damage to rooftops and cars. The total amount of damage is yet to be assessed.
---
METAR: Brisbane-Intl Airport (YBBN):
13/11/2016 17:51->

SPECI YBBN 130731Z 33054G85KT 310V020 0500 +TSRA SCT005 BKN040CB
           22/22 Q1000=

13/11/2016 17:25->

SPECI YBBN 130725Z 35020KT 0800 +TSRA BKN010 BKN040CB 26/24
           Q1000=
Tweet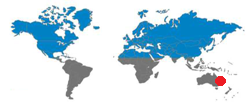 Aircraft
Type: Boeing 717
Registration: VH-YQU
Age a/c: 12.5 years
Constr. No.: 55180
| | | | | |
| --- | --- | --- | --- | --- |
| | Crew | Pax | Other | Total |
| Occupants | | | 0 | |
| Fatalities | 0 | 0 | 0 | 0 |
| Injuries |  0 | 0 | 0 | 0 |
OCCURENCE DATASET
Date: 2016-11-13 Time: 17:30
Location: YBBN BNE Brisbane
Country: Australia
Flight phase: STD – Standing with Engine(s) not Operating
Damage to a/c: substantial
Flight
Flight no.:
From: 0000/: NONE To: 0000/: NONE
Type: Ground
Operator: Cobham Aviation Services Australia
On ops for: QantasLINK
JACDEC 25-year Statistics :
xx safety occurence for the operator
xx safety occurence of type
13th safety occurence at Brisbane Intl Airport
1st safety occurence for aircraft in question
Image & Information Sources
Copyright - Terms of Usage
All written and shown content on JACDEC.de is provided in the most accurate way. All information may be subject to changes because JACDEC.de cannot always ensure a full support of information updates to each news story.
No publication (or part of) provided by at JACDEC.de may be reproduced or transmitted in any form or by any means or by any information retrieval system without written permission from JACDEC. The below information includes unofficial information and should be treated as this. Editors cannot be held responsible for any errors or omissions caused by any information source mentioned herein. The nature of the following information should be regarded as preliminary.
Furthermore, the author cannot be held accountable for correctness, completeness or quality of the information provided herein. Liability claims regarding damage caused by the use of any information provided, including any kind of information which is incomplete or incorrect,will therefore be rejected.
For further terms and conditions, check our legal disclaimer section:
http://www.jacdec.de/imprint-legal-disclaimer/ 
AP = Airport / AL = Airlines / Avn = Aviation / AW = Airways / C/N: Construction Number / DSP = Domestic Scheduled Passenger / DNP = Domestic Non-Scheduled Passenger / DSC = Domestic Scheduled Cargo / DNC= Domestic Non-Scheduled Cargo / GND = On the ground / parked, stored / FMN= Flying Mission, Air Work / FRY = Ferry-, Positioning Flight / IMC = Intrument Meteorological (flying) Conditions / ISP = International Scheduled Passenger / ISC=International Scheduled Cargo / INP = International Non-Scheduled Passenger / INC =International Non-Scheduled Cargo/ OPS = Flight Operation(s) / NRV = Non-revenue, Private Flight / TRN =Training Flight /  TST = Test & Certification Flight / VMC = Visual Meteorological (flying) Conditions