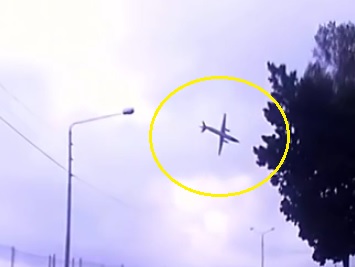 2016-10-24 CAE Avn Expediter crashed after take-off at Malta Luqa
Immediately after take-off at Malta Airport the pilots lost control and crashed. All five persons on board died.
The turboprop aircraft was taking off from runway 13 at Malta-Luqa Airport for a alleged surveillance mission carrying five crewmembers.
The flight was conducted on behalf of French customs service for anti-drug and human trafficking operations along EU's southern border.
Seconds after lift-off after about one 3rd of the 3544 m long runway, the Expediter (a Metroliner derivate) entered a roll to the right which increased until it was flying in an inverted position.
The climb chanced to a descent and control was subsequently lost. The aircraft impacted terrain in a steep angle right next to the airport perimeter fence and close to the Triq-L industrija road.(see map)
There were no survivors. Among the deceased were three members of the French agency for external security DGSE.
The wreckage burned about 25 minutes until airport and local fire services were able to extinguish the flames.
The French agency BEAD-air (Bureau D'Enquetes Accidentes Défence Air) published an interim report about the accident in December 2017. No specific cause into what have caused the accident had been found yet. Download the report Here
N577MX take-off and accident
Tweet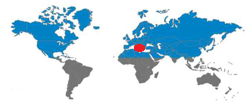 Aircraft
Type: Swearingen Metroliner
Registration: N577MX
Age a/c: 33.3 years
Constr. No.: 577
| | | | | |
| --- | --- | --- | --- | --- |
| | Crew | Pax | Other | Total |
| Occupants | 5 | 0 | 0 | 5 |
| Fatalities | 5 | 0 | 0 | 5 |
| Injuries |  0 | 0 | 0 | 0 |
OCCURENCE DATASET
Date: 2016-10-24 Time: 07:20
Location: LMML MLA Malta
Country: Malta
Flight phase: ICL – Airborne – 1.000 ft AGL
Damage to a/c: hull loss
Flight
Flight no.:
From: LMML/MLA: Malta To: LMML/MLA: Malta
Type: Non Revenue
Operator: CAE Aviation
JACDEC 25-year Statistics :
1st safety occurence for the operator
214th safety occurence of type (SA-227)
7th safety occurence at Malta Airport
1st safety occurence for aircraft in question
Image & Information Sources
Copyright - Terms of Usage
All written and shown content on JACDEC.de is provided in the most accurate way. All information may be subject to changes because JACDEC.de cannot always ensure a full support of information updates to each news story.
No publication (or part of) provided by at JACDEC.de may be reproduced or transmitted in any form or by any means or by any information retrieval system without written permission from JACDEC. The below information includes unofficial information and should be treated as this. Editors cannot be held responsible for any errors or omissions caused by any information source mentioned herein. The nature of the following information should be regarded as preliminary.
Furthermore, the author cannot be held accountable for correctness, completeness or quality of the information provided herein. Liability claims regarding damage caused by the use of any information provided, including any kind of information which is incomplete or incorrect,will therefore be rejected.
For further terms and conditions, check our legal disclaimer section:
http://www.jacdec.de/imprint-legal-disclaimer/ 
AP = Airport / AL = Airlines / Avn = Aviation / AW = Airways / C/N: Construction Number / DSP = Domestic Scheduled Passenger / DNP = Domestic Non-Scheduled Passenger / DSC = Domestic Scheduled Cargo / DNC= Domestic Non-Scheduled Cargo / GND = On the ground / parked, stored / FMN= Flying Mission, Air Work / FRY = Ferry-, Positioning Flight / IMC = Intrument Meteorological (flying) Conditions / ISP = International Scheduled Passenger / ISC=International Scheduled Cargo / INP = International Non-Scheduled Passenger / INC =International Non-Scheduled Cargo/ OPS = Flight Operation(s) / NRV = Non-revenue, Private Flight / TRN =Training Flight /  TST = Test & Certification Flight / VMC = Visual Meteorological (flying) Conditions