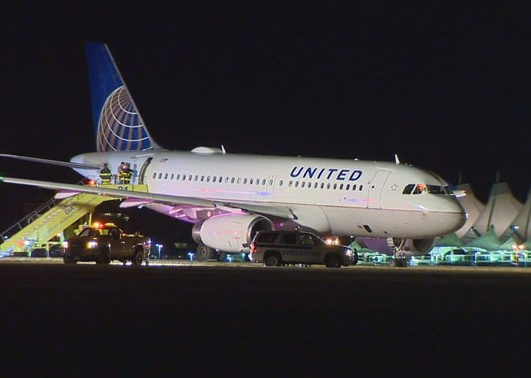 2016-09-18 United A319 went off runway during line-up at Denver
During line-up for take-off, the Airbus A319 went off the side of the paved area.
Flight UA 296 from Denver, CO to Reno, NV was cleared for line-up and take-off from runway 25 at Denver International Airport.
When the pilots were about to steer right to get aligned with the runway centreline, the aircraft failed to respond to their steering inputs and went straight-ahead towards the edge of the runway. The pilots applied brakes but that was also to no avail. The A319 came to a stop when the nosegear already went into the grass.
---
ATC Recording:
US 296: "..we're going off way, we lost brakes. United, turn right, turn right."
Tower: "Tower 5978, you need any assistance?"
UA 296: "United 296, we lost brakes off the runway…25."
Tower: "United 296, I' m still not understanding you, you say, you're off the runway ?"
US 296: "Yes Sir, off the runway..(unintelligible)."
Tower: "Understand, you need emergency equipment, or just a tug ?"
UA 296: "We need a tug."
..
(source: LiveATC.net)
---
There was no emergency evacuation. The passengers left via mobile airstairs and were bsused to the terminal again, where they boarded a back-up aircraft bringing them to their destination with a delay of about 3 hours. Nobody was hurt.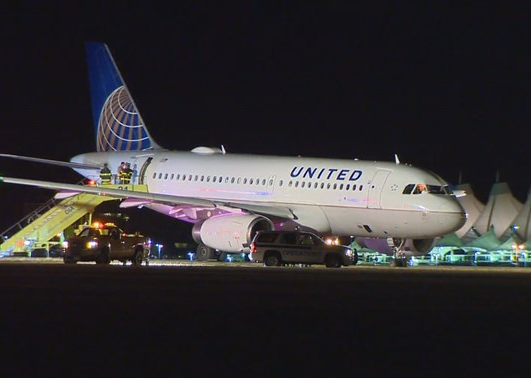 © M Higdon, Reno Gazette-Journal

Flightpath (provided by Flightradar24)
Tweet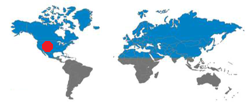 Aircraft
Type: Airbus A319
Registration: N840UA
Age a/c: 15.3 years
Constr. No.: 1522
| | | | | |
| --- | --- | --- | --- | --- |
| | Crew | Pax | Other | Total |
| Occupants | – | – | 0 | – |
| Fatalities | 0 | 0 | 0 | 0 |
| Injuries |  0 | 0 | 0 | 0 |
OCCURENCE DATASET
Date: 2016-09-18 Time: 19:15
Location: KDEN DEN Denver International Airport
Country: United States of America
Flight phase: TXI – Taxi, Power Back
Damage to a/c: none
Flight
Flight no.: UA 296
From: KDEN/DEN: Denver International Airport To: KRNO/RNO: Reno Tahoe Intl
Type: Passenger
Operator: United Airlines
JACDEC 25-year Statistics :
179th safety occurence for the operator
147th safety occurence of type (A319)
38th safety occurence at Denver Airport
X safety occurence for aircraft in question
Image & Information Sources
Copyright - Terms of Usage
All written and shown content on JACDEC.de is provided in the most accurate way. All information may be subject to changes because JACDEC.de cannot always ensure a full support of information updates to each news story.
No publication (or part of) provided by at JACDEC.de may be reproduced or transmitted in any form or by any means or by any information retrieval system without written permission from JACDEC. The below information includes unofficial information and should be treated as this. Editors cannot be held responsible for any errors or omissions caused by any information source mentioned herein. The nature of the following information should be regarded as preliminary.
Furthermore, the author cannot be held accountable for correctness, completeness or quality of the information provided herein. Liability claims regarding damage caused by the use of any information provided, including any kind of information which is incomplete or incorrect,will therefore be rejected.
For further terms and conditions, check our legal disclaimer section:
http://www.jacdec.de/imprint-legal-disclaimer/ 
AP = Airport / AL = Airlines / Avn = Aviation / AW = Airways / C/N: Construction Number / DSP = Domestic Scheduled Passenger / DNP = Domestic Non-Scheduled Passenger / DSC = Domestic Scheduled Cargo / DNC= Domestic Non-Scheduled Cargo / GND = On the ground / parked, stored / FMN= Flying Mission, Air Work / FRY = Ferry-, Positioning Flight / IMC = Intrument Meteorological (flying) Conditions / ISP = International Scheduled Passenger / ISC=International Scheduled Cargo / INP = International Non-Scheduled Passenger / INC =International Non-Scheduled Cargo/ OPS = Flight Operation(s) / NRV = Non-revenue, Private Flight / TRN =Training Flight /  TST = Test & Certification Flight / VMC = Visual Meteorological (flying) Conditions