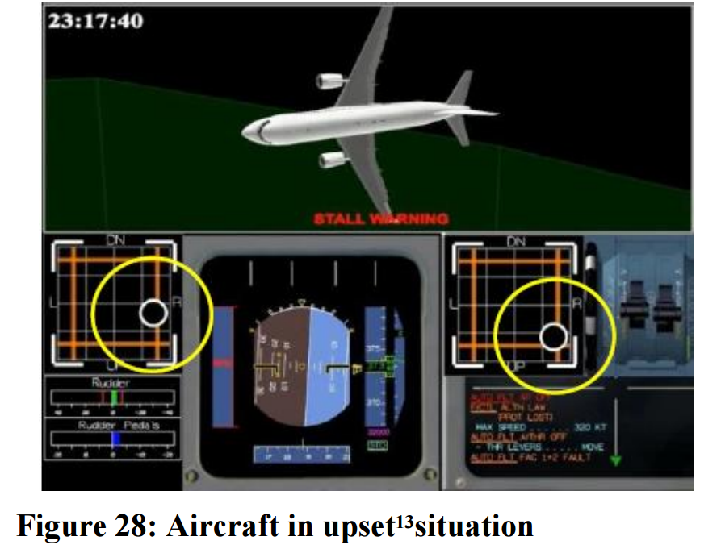 2014-12-28 Indonesia AirAsia Airbus A320 crashed into Java Sea, Indonesia
UPDATE 2015-01-15
Flight QZ 8501 went missing whilst flying en-route from Surabaya to Singapore at flight level 320 (32.000) towards waypoint RAFIS (see map) and was later found to have crashed into sea. 
It is understood that the A320 encountered severe weather while flying northbound over Java Sea, approximately halfway between the island of Pulau Belitung and the southwestern tip of Kalimantan. No distress signal was received from the flight.
The aircraft was a CFM56 equipped A320-216 that last underwent maintenance on Nov 16th 2014.
Flight QZ 8501 took off at Surabaya at 05:35L to routine 3 hour flight to Singapore and was in contact with Jakarta Center when radar and radio contact was lost at 06:24L. Last known position was 03° 22.16 South and 109° 41.12 East.
The pilot-in-command has got a total flying record of 20.537 hours, 6.100 of them flying for AirAsia on the Airbus A320 model, the airline said on their website.
According to Indonesian Ministry of Transport the pilots requested heading change to the west of their airway M635 (poss. because of weather) and to climb to 38.000 feet before radio contact and transponder signal were lost.
The sea depth in that area is between 50 and 130 meters, thus in reach of salvage divers.
On Tue.30th of December, floating wreckage was spotted from search aircraft believed to belong to be a part of a evacuation slide of the missing flight. (see photos on right side)
Coordinates of debrisfield: 03° 52,5 S | 110° 30,53 E
A number of bodies, a suitcase and personal belongings also were found afloat and were salvaged by indonesian navy vessels. There were no signs of any survivors.

As of Jan 1st 2015, no emergency locator transmitter (ELT) or blackbox signal was received yet.
As of Jan 2nd 2015, two passenger window panels together with smaller honeycomb structure of interior parts has been recovered from the sea surface.
As of Jan 5th no further progress was made to detect the main wreckage on the seabed. Dimesions of the largest one were 18 x 5 x 2 meters. No confirmation whatsoever has been received that it is indeed the wreckage of the A320. As of today 39 bodies have been recovered.
On Jan 7th – 11 days after flight QZ8501 went missing – the national search and rescue Agency BASARNAS reported that divers and an remote controlled underwater vehicle they have found the tail section of the aircraft.
A number of photos showed parts of the aft fuselage including the registration and part of the tail.(see images to the right )
On Jan 9th a total of 44 bodies were recovered. Divers and SAR ships are still trying to locate the black boxes. According to local experts it is likely they are to find seperately from the earlier detected tail wreckage. Unconfirmed reports indicate that locator signals have been received believed to be of black box origin.
On Jan 11th the flight data recorder (FDR) was located about 30 meters below the surface at position 3° 6225S  109°  7144E and was recovered and handed over to the national investigation authority NTSC. It was also announced that the 2nd black box device – the cockpit voice recorder – has been located about 20 meters away. 
On Jan 13th the 2nd "black box" device, the Cockpit Voice Recorder  was found and recovered and taken to the investigating body NTSC in Jakarta. 
On Jan14th a Singapore Navy vessel found the largest portion of aircraft wreckage so far. The dimenisons of the mid-fuselage section are 30 x 10 meters found in a depth of about 35 meters. Parts of the inner right wing were still attached. This wreckage field is located about 3 kilometers away from the tail section, found in the week before. 
OCCURENCE DATASET
Date: 2014-12-28 Time: 06:22
Location: over Java Sea
Country: Indonesia
Google Maps: (LINK)
Flight phase: ENR – Cruise, Descent, Holding
Damage to a/c: hull loss
Flight
Flight no.: QZ 8501
From: WARR/SUB: Surabaya Juanda To: WSSS/SIN: Singapore Changi
Type: Passenger
Operator: Indonesia AirAsia
Leased from: Unknown
Aircraft
Type: Airbus A320
Registration: PK-AXC
First Flight: 2008-09-25
Age a/c: 6,3 years
Constr. No.: 3648
Map of search and rescue operations.  Source: twitter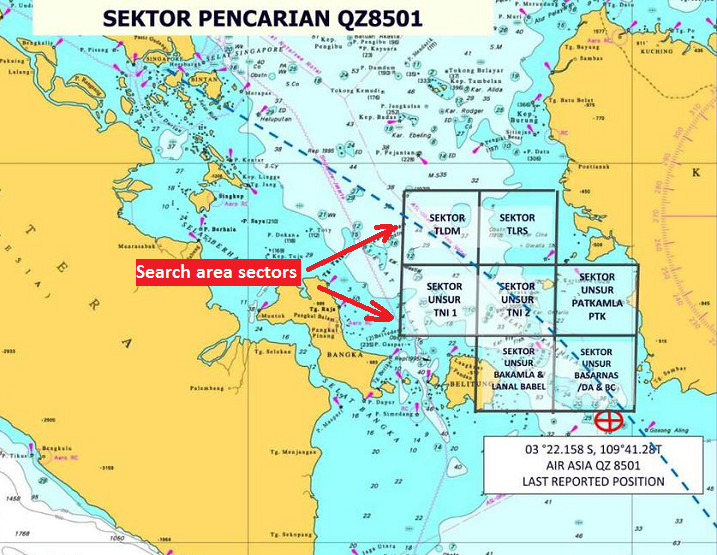 2nd map of search and rescue operations.  Source: Straitstimes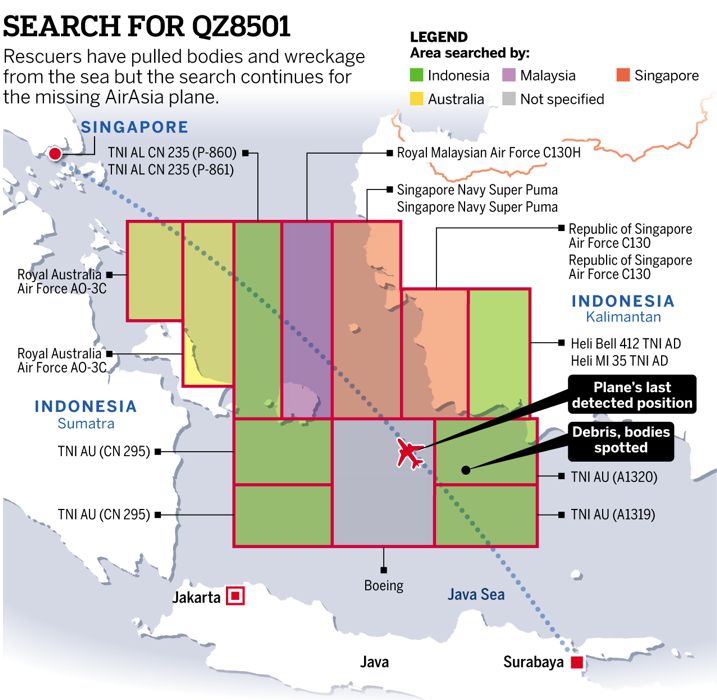 Tweet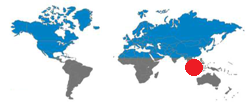 | | | | | |
| --- | --- | --- | --- | --- |
| | Crew | Pax | Other | Total |
| Occupants | 7 | 155 | 0 | 162 |
| Fatalities | 7 | 155 | 0 | 162 |
| Injuries | 0 | 0 | 0 | 0 |
JACDEC 20-year Statistics :
2nd safety occurence for the operator
27th hull loss of type (A320)
77th hull loss occurence in Indonesia
1st safety occurence for aircraft in question
Get a JACDEC Safety Report
Image & Information Sources
List of worst A320 crashes (Source: JACDEC Database)
| | | | |
| --- | --- | --- | --- |
| DATE | OPERATOR | LOCATION | FATALITIES |
|  2007-07-17 | TAM Airlines | Sao Paulo, Brazil | 187 + 12 |
| 2000-08-23 | Gulf Air | off Muharraq, Bahrain | 143 |
| 2006-05-03 | Armavia | Sochi Airport area, Russia | 113 |
| 1990-02-14 | Indian Airlines | Bangalore Airport, India |  97 |
| 1992-01-20 | Air Inter | near Strasbourg, France |  87 |
List of worst air accidents in Indonesia (Source: JACDEC Database)
| | | | |
| --- | --- | --- | --- |
| DATE | OPERATOR | Type | FATALITIES |
| 1997-09-16 | Garuda | Airbus A300 | 234 |
| 2005-09-05 | Mandala Airlines | Boeing 737-200 | 100 + 49 |
| 1974-04-22 | Pan Am | Boeing 707-320 | 107 |
| 1997-12-19 | Silkair | Boeing 737-300 | 104 |
| 2007-01-01 | Adam Air | Boeing 737-400 | 102 |
AP = Airport / AL = Airlines / Avn = Aviation / AW = Airways / C/N: Construction Number / DSP = Domestic Scheduled Passenger / DNP = Domestic Non-Scheduled Passenger / DSC = Domestic Scheduled Cargo / DNC= Domestic Non-Scheduled Cargo / GND = On the ground / parked, stored / FMN= Flying Mission, Air Work / FRY = Ferry-, Positioning Flight / IMC = Intrument Meteorological (flying) Conditions / ISP = International Scheduled Passenger / ISC=International Scheduled Cargo / INP = International Non-Scheduled Passenger / INC =International Non-Scheduled Cargo/ OPS = Flight Operation(s) / NRV = Non-revenue, Private Flight / TRN =Training Flight /  TST = Test & Certification Flight / VMC = Visual Meteorological (flying) Conditions