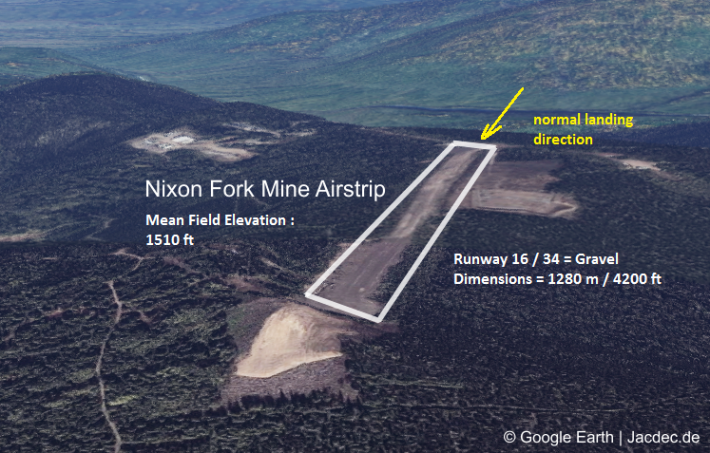 2015-11-22 Bush Air Cargo DC-3 badly damaged on landing Nixon Fork Mine, Alaska
The aircraft  received major damage on landing before coming to a stop.  Both pilots remained unhurt. The DC-3 is likely to be considered a total loss.
According to FAA data the vintage aircraft received substantial damage when it hit a snow berm during landing run resulting in a maingear punched through the wing before coming to rest.
The pilots – the only persons on board at the time – remained uninjured.
According to different sources, the aircraft may have undershot the beginning of the gravel runway by a few meters then making an abnormal contact to a snow mound before the threshold.
Giving the limited maintenance opportunities, the age of the aircraft and the amount of damage it seems unlikely the DC-3 will get a repair.
OCCURENCE DATASET
Date: 2015-11-22 Time: 11:10
Location: Nixon Fork Mine (AK40)
Country: USA
Flight phase: LDG – Flare, Landing Roll, Aborted Landing after Touchdown
Damage to a/c: substantial
Flight
Flight no.:
From: 0000/: NONE To: /: Nixon Fork Mine
Type: Cargo
Operator: Bush Air Cargo
Leased from: Unknown
Aircraft
Type: Douglas DC-3 / C-47
Registration: N777YA
Age a/c: 71.4 years
Constr. No.: 14189
Tweet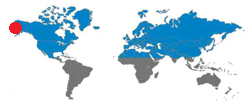 | | | | | |
| --- | --- | --- | --- | --- |
| | Crew | Pax | Other | Total |
| Occupants | 2 | 0 | 0 | 2 |
| Fatalities | 0 | 0 | 0 | 0 |
| Injuries | 0 | 0 | 0 | 0 |
JACDEC 25-year Statistics :
2nd safety occurence for the operator
120th safety occurence of type (DC-3/C-47)
5th safety occurence at Nixon Fork Mine
3rd safety occurence for aircraft in question (last 10 y)
– 2014-07-05 overran runway at Talkeena
– 2006-03-01 struck treetops on final appr Beluga
Image & Information Sources
Approach and Landing at Nixon Fork Mine Airstrip runway 16
filmed in 2006
AP = Airport / AL = Airlines / Avn = Aviation / AW = Airways / C/N: Construction Number / DSP = Domestic Scheduled Passenger / DNP = Domestic Non-Scheduled Passenger / DSC = Domestic Scheduled Cargo / DNC= Domestic Non-Scheduled Cargo / GND = On the ground / parked, stored / FMN= Flying Mission, Air Work / FRY = Ferry-, Positioning Flight / IMC = Intrument Meteorological (flying) Conditions / ISP = International Scheduled Passenger / ISC=International Scheduled Cargo / INP = International Non-Scheduled Passenger / INC =International Non-Scheduled Cargo/ OPS = Flight Operation(s) / NRV = Non-revenue, Private Flight / TRN =Training Flight /  TST = Test & Certification Flight / VMC = Visual Meteorological (flying) Conditions