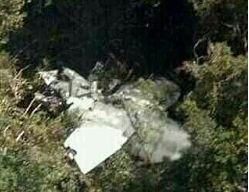 2015-10-02 Aviastar Mandiri DHC-6 Twin Otter found crashed near Mount Latimojong
On a routine passenger flight contact to the aircraft has been lost eleven minutes after departure from Masamba. A search and rescue mission is underway.
Aviastar Mandiri flight departed Masamba at 14:25L and climbed to an altitude of 8000 ft.  Twice the pilots established radio contact with Ujung Padang Air Traffic Control faility.
First contact was at 14:33L when the pilots reported flying at 4.500 feet. The second contact took place at 14:36L when the pilots reported they reached an altitude of 8000 ft.
Then the flight was handed over to Makassar radar center to which the pilots where told to transmit a position report at 15:15L, about 60 miles from Ujung Padang.
This was the last contact with the Twin Otter plane.
Direct distance between departure airport and the destination is 156 nautical miles.
In the afternoon of Oct. 5th, the wreckage of the aircraft has been found in dense forest on the side of Mount Latimojong (Gunung Latimojong). Elevation at the crash site was 7000 feet.
There were no survivors.
---
OCCURENCE DATASET
Date: 2015-10-02 Time: 14:45
Location: between Masamba and Makassar, Sulawesi
Country: Indonesia
Flight phase: ENR – Cruise, Descent, Holding
Damage to a/c: unk
Flight
Flight no.: MV 7503
From: WAWM/MXB: Masamba-Celebes island To: WAAA/UPG: Ujung Pandang Makassar
Type: Passenger
Operator: Aviastar Mandiri
Tweet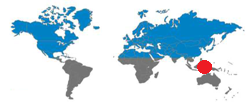 Investigating Authority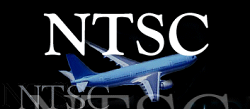 Aircraft
Type: DHC-6 Twin Otter
Registration: PK-BRM
Age a/c: 34,3 years
Constr. No.: 741
NOTE: 2015 has so far seen 13 safety occurences of DHC-6 aircraft, 8 of them were serious, one was a hull loss.
| | | | | |
| --- | --- | --- | --- | --- |
| | Crew | Pax | Other | Total |
| Occupants |  3 | 7 | 0 | 10 |
| Fatalities | 3 |  7 |  0 | 10 |
| Injuries |  0 |  0 |  0 |  0 |
JACDEC 25-year Statistics :
5th safety occurence for the operator
251th safety occurence of type (DHC-6)
234st safety occurence in Indonesia
1st safety occurence for aircraft in question
Image & Information Sources
Wreckage of PK-BRM

Wreckage of PK-BRM

Coordinated Search Sectors

AP = Airport / AL = Airlines / Avn = Aviation / AW = Airways / C/N: Construction Number / DSP = Domestic Scheduled Passenger / DNP = Domestic Non-Scheduled Passenger / DSC = Domestic Scheduled Cargo / DNC= Domestic Non-Scheduled Cargo / GND = On the ground / parked, stored / FMN= Flying Mission, Air Work / FRY = Ferry-, Positioning Flight / IMC = Intrument Meteorological (flying) Conditions / ISP = International Scheduled Passenger / ISC=International Scheduled Cargo / INP = International Non-Scheduled Passenger / INC =International Non-Scheduled Cargo/ OPS = Flight Operation(s) / NRV = Non-revenue, Private Flight / TRN =Training Flight /  TST = Test & Certification Flight / VMC = Visual Meteorological (flying) Conditions