2015-03-19 two Boeing aircraft destroyed in airport attack at Aden
Both aircraft were attacked and burned to destruction during clashes between militia groups at Aden International Airport. At the time of the attack, it is believed the aircraft were empty and stationary.
The 747 was a former presidential aircraft painted in Yemenia Airways colours.
Forces loyal to Yemen's former president Ali Abdullah Saleh stormed the international airport in the southern port city of Aden on Thursday, triggering an intense gunbattle with the forces of the current president Hadi who himself fled to Aden after shiite rebels took over power in the capital Sanaa.
It is still unclear weather the aircraft were destroyed during the MAR 19th attack or at a later stage of the battle. The first press reports covering the airport attacks were released on JUL 15th 2015.
The fighting spread into clashes between the two sides around Aden.
The attack on the airport left 13 people dead. The attempt to capture Aden's airport and target the presidential palace appeared to be aimed at isolating the city and weakening Hadi's hold.
OCCURENCE DATASET
Date: 2015-03-19 Time:
Location: OYAA ADE Aden
Country: Yemen
Flight phase: STD – Standing with Engine(s) not Operating
Damage to a/c: hull loss
Flight
Flight no.:
From: 0000/: NONE To: 0000/: NONE
Type: Ground
Operator: Yemen Government
Aircraft
Type: Boeing 747SP
Registration: 7O-YMN
Age a/c: 35,3 years
Constr. No.: 21786
OCCURENCE DATASET
Date: 2015-03-19 Time:
Location: OYAA ADE Aden
Country: Yemen
Flight phase: STD – Standing with Engine(s) not Operating
Damage to a/c: hull loss
Flight
Flight no.:
From: 0000/: NONE To: 0000/: NONE
Type: Unknown
Operator: Centrafrique Air Express
Aircraft
Type: Boeing 737-200
Registration: TL-ADR
Age a/c: 38,5 years
Constr. No.: 21281
Tweet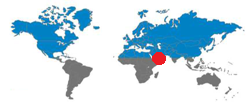 | | | | | |
| --- | --- | --- | --- | --- |
| | Crew | Pax | Other | Total |
| Occupants | 0 |  0 | 13 | 13 |
| Fatalities | 0 | 0 | 0 | 0 |
| Injuries | 0 | 0 | 0 | 0 |
JACDEC 20-year Statistics :
35th hull loss of a Boeing 747 (2nd of a 747SP ever)
114th hull loss of a Boeing 737
3rd safety occurence at airport
1st safety occurence for both aircraft in question
Image & Information Sources
AP = Airport / AL = Airlines / Avn = Aviation / AW = Airways / C/N: Construction Number / DSP = Domestic Scheduled Passenger / DNP = Domestic Non-Scheduled Passenger / DSC = Domestic Scheduled Cargo / DNC= Domestic Non-Scheduled Cargo / GND = On the ground / parked, stored / FMN= Flying Mission, Air Work / FRY = Ferry-, Positioning Flight / IMC = Intrument Meteorological (flying) Conditions / ISP = International Scheduled Passenger / ISC=International Scheduled Cargo / INP = International Non-Scheduled Passenger / INC =International Non-Scheduled Cargo/ OPS = Flight Operation(s) / NRV = Non-revenue, Private Flight / TRN =Training Flight /  TST = Test & Certification Flight / VMC = Visual Meteorological (flying) Conditions