2015-04-25 Turkish Airlines Airbus A320 landing accident at Istanbul Airport
The aircraft was badly damaged after a hard landing and gear collapse at Istanbul Airport.
Moments before touchdown on runway 05 at Istanbul´s Atatuerk Airport, the aircraft began a sudden roll movement to the right. The touchdown was very hard on its right maingear also, the right wingtip and engine came into runway contact.

The pilots quickly initiated a go-around maneuvre, declared an emergency and returned for an emergency landing on runway 35L, about 20 minuted after the first landing.
The weakened right maingear collapsed on landing resulting in a drag to the right when the A320 skidded on its right engine until it left the paved surface and ran over soft ground where it turned to nearly 180 degrees before coming to a stop.
All passengers were evacuated via the left emergency slides. Fire erupted on the right side when fuel leaked out of ruptured fuel lines from the damaged engine.
Fire services rushed o the scene and the flames were quickly doused.

Damage to the aircraft is substantial. The fire worsened the amount of damage to the right wing.
At the time of the landing local weather at Atatuek Airport was pretty good, cloudless with good visibility and calm winds.
OCCURENCE DATASET
Date: 2015-04-25 Time: 10:22
Location: LTBA IST Istanbul Ataturk
Country: Turkey
Flight phase: LDG – Flare, Landing Roll, Aborted Landing after Touchdown
Damage to a/c: substantial
Flight
Flight no.: TK 1878
From: LIMC/MXP: Milano Malpensa To: LTBA/IST: Istanbul Ataturk
Type: Passenger
Operator: THY Turkish Airlines
Aircraft
Type: Airbus A320
Registration: TC-JPE
Age a/c: 8,5 years
Constr. No.: 2941
Photo (© I. Browne)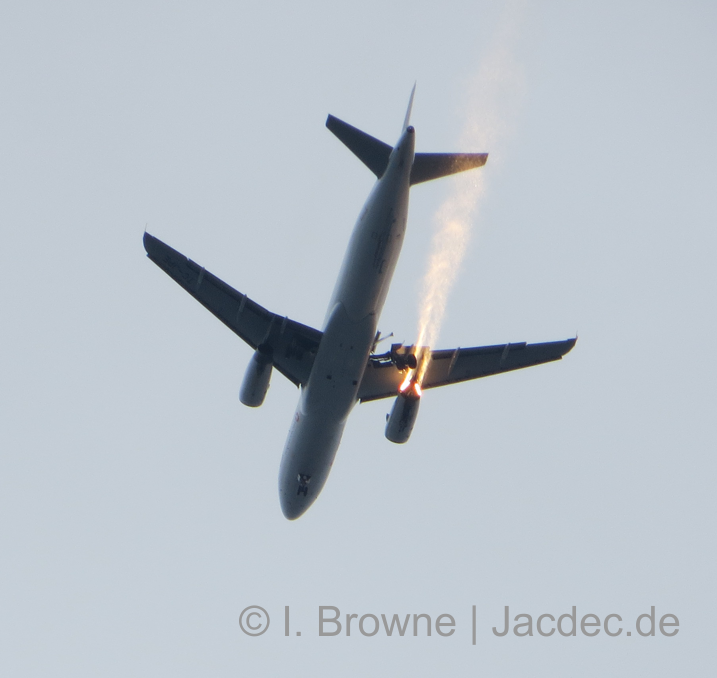 Tweet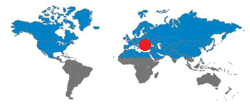 | | | | | |
| --- | --- | --- | --- | --- |
| | Crew | Pax | Other | Total |
| Occupants | | 97 | 0 | |
| Fatalities | 0 | 0 | 0 | 0 |
| Injuries | 0 | 0 | 0 | 0 |
JACDEC 20-year Statistics :
44h safety occurence for the operator
404th safety occurence of type (A320)
41st safety occurence at airport
1st safety occurence for aircraft in question
Turkish Airlines
Image & Information Sources
AP = Airport / AL = Airlines / Avn = Aviation / AW = Airways / C/N: Construction Number / DSP = Domestic Scheduled Passenger / DNP = Domestic Non-Scheduled Passenger / DSC = Domestic Scheduled Cargo / DNC= Domestic Non-Scheduled Cargo / GND = On the ground / parked, stored / FMN= Flying Mission, Air Work / FRY = Ferry-, Positioning Flight / IMC = Intrument Meteorological (flying) Conditions / ISP = International Scheduled Passenger / ISC=International Scheduled Cargo / INP = International Non-Scheduled Passenger / INC =International Non-Scheduled Cargo/ OPS = Flight Operation(s) / NRV = Non-revenue, Private Flight / TRN =Training Flight /  TST = Test & Certification Flight / VMC = Visual Meteorological (flying) Conditions