2015-01-17 JetBlue A320 and Caribbean 737 in runway incursion at New York-JFK
The A320 pilots were forced to cancel their take-off at New York-JFK  Airport because a 737 was crossing their runway ahead of them.
At 22:25 local time, Caribbean flight 526 received landing clearance on runway 22L and vacated the runway via high-speed turnoff "Juliett" to proceed along "Juliett" to the terminal. But the crew were instructed to hold before the parallel runway 22R where take-offs took place in short intervals.
After a few minutes waiting behind other traffic, the 737 crossed the stop bars and entered the active runway 22R on which a JetBlue flight 1295  -an Airbus A320 – was just about to gain speed for take-off.
Despite repeated calles to stop neither crewmember seems to listen and the 737 continued to cross the runway. Then the call for a take-off abort was transmitted immediately.
The Jetblue pilots slowed down to taxi speed and left runway 22R at intersection "Golf" about 800 meters short of "Juliett". (see aerodrome chart below)
No person on either airaft was injured. The incident is under investigation.
NOTE: On June 20th 2011, there was another runway incursion at the same spot, when an EgyptAir Boeing 777 mistakenly entered runway 22R via Juliett from the terminal side and came into the path of a Lufthansa A340. A collision was narrowaly averted.
---
ATC transcript by LIVEATCnet (minimized to relevant passages):
22:25
JFK Tower: "Caribbean 526…clear to land."
22:26
JFK Tower: "Caribbean 526 right (via) Juliett, hold short (runway) 22R. Remain this frequency."
BWA 526: "..to the right (Caribbean) 526."
JFK Tower : – gave crossing clearance for runway 22R to an Aeromexico flight taxiing ahead of the Caribbean 737 –
AMX : – readback of crossing clearance –
JFK Tower: –  gave further taxi instructions after crossing 22R to Aeromexico crew –
22:27
JFK Tower:  – take-off clearance for Emirates 206 (B777) on runway 25R –
JFK Tower: "Jetblue 1295 caution wake turbulence, line-up and wait runway 22R."
JBU 1295:  – readback –
22:28
JFK Tower: – gave crossing clearance of runway 22R to Virgin America flight 56 –
22:29
JFK Tower: – gave landing clearance to a United Airlines crew for runway 22L –
JFK Tower: …"Jetblue 1295 wind 240 at 8 runway 22R shortened cleared for take-off."
JBU 1295:  "Cleared for take-off Jetblue 1295 short."
Tower:  – gave instructions to a VFR lighttype –
22:30
JFK Tower: "Caribbean 526 hold short…526 STOP!"
JFK Tower: "Jetblue 1295 abort take-off."
JFK Tower: "Caribbean 526 (repeat)."
– no reply from Caribbean 526 –
22:30 (immediately after the incident)
JFK Ground: "Caribbean 526 JFK Ground."
BWA 526: "Go ahead Caribbean 526."
JFK Ground: "Caribbean 526, were you given a runway crossing ?"
BWA 526: "Yes, afirm, Caribbean 526."
JFK Ground: "Caribbean 526 Taxi (via taxiway) Bravo to your ramp."
---
OCCURENCE DATASET AIRCRAFT 1/2
Date: 2015-01-17 Time: 22:30
Location: KJFK JFK New York – John F. Kennedy Intl Airport
Country: USA
Flight phase: TXI – Taxi, Power Back
Damage to a/c: none
Flight
Flight no.: BW 526
From: SYCJ/GEO: Cheddi jagan Timehri Intl To: KJFK/JFK: New York – John F. Kennedy Intl Airport
Type: Passenger
Operator: Caribbean Airlines
Aircraft
Type: Boeing 737-800
Registration: 9Y-JMF
Age a/c: 7,4 years
Constr. No.: 30730
OCCURENCE DATASET AIRCRAFT 2/2
Date: 2015-01-17 Time: 22:30
Location: KJFK JFK New York – John F. Kennedy Intl Airport
Country: USA
Flight phase: TOF – Take-off, Rejected Take-off
Damage to a/c: none
Flight
Flight no.: B6 1295
From: KJFK/JFK: New York – John F. Kennedy Intl Airport To: KBSM/BSM: Austin Bergstrom Intl
Type: Passenger
Operator: jetBlue Airways
Aircraft
Type: Airbus A320
Registration: N583JB
Age a/c: 11,2 years
Constr. No.: 2150
Tweet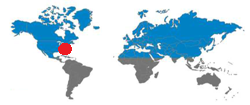 | | | | | |
| --- | --- | --- | --- | --- |
| | Crew | Pax | Other | Total |
| Occupants | | | | |
| Fatalities | 0 | 0 | 0 | 0 |
| Injuries | 0 | 0 | 0 | 0 |
JACDEC 20-year Statistics :
4th safety occurence for the operator (Caribbean AL)
257th safety occurence of type (B737-800)
65th safety occurence at airport (KJFK)
1st safety occurence for aircraft in question
Caribbean Airlines
JetBlue Airways
Image & Information Sources
AP = Airport / AL = Airlines / Avn = Aviation / AW = Airways / C/N: Construction Number / DSP = Domestic Scheduled Passenger / DNP = Domestic Non-Scheduled Passenger / DSC = Domestic Scheduled Cargo / DNC= Domestic Non-Scheduled Cargo / GND = On the ground / parked, stored / FMN= Flying Mission, Air Work / FRY = Ferry-, Positioning Flight / IMC = Intrument Meteorological (flying) Conditions / ISP = International Scheduled Passenger / ISC=International Scheduled Cargo / INP = International Non-Scheduled Passenger / INC =International Non-Scheduled Cargo/ OPS = Flight Operation(s) / NRV = Non-revenue, Private Flight / TRN =Training Flight /  TST = Test & Certification Flight / VMC = Visual Meteorological (flying) Conditions