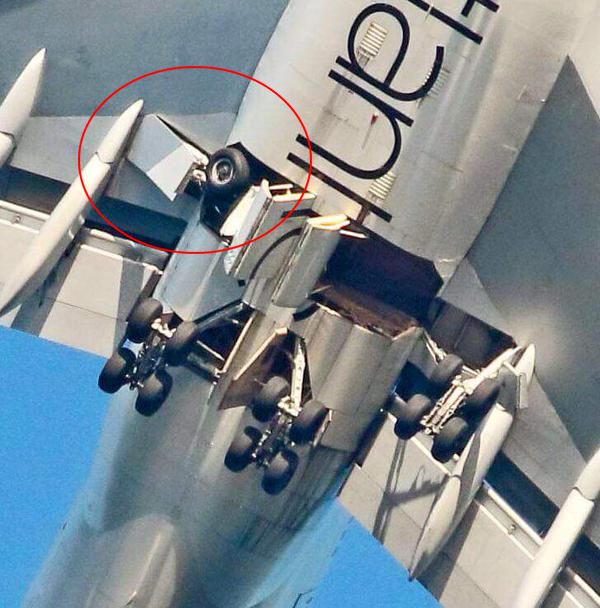 2014-12-29 Virgin Atlantic Airways B747-400 landed minus one maingear at Gatwick Airport
Virgin Flight 43 safely returned to land at London-Gatwick Airport on just 3 of its 4 gear legs after its right outer maingear failed to extend follwing hydraulic problems.
Virgin Flight 43 was airborne for about 30 minutes, flying at 32.000 ft. over the Irish Sea when the crew received indication about a hydraulic problem. The pilots elected to discontinue the flight and to return to Gatwick Airport.
On approach the right main undercarriage failed to deploy in its down position. after several fruitless attempts the pilots performed an a low pass at Gatwick to allow a visual gear inspection from the ground.
Confirmation was received that the right maingear was not down.
After several holdings for fuel dumping, the aircraft made a sucessful landing on runway 26(L) and slowed to a stop on the runway.
The passengers deplaned via mobile airstairs.
---
OCCURENCE DATASET
Date: 2014-12-29 Time: 09:40
Location: EGKK LGW London Gatwick
Country: United Kingdom
Flight phase: ENR2 – Climb above 1000 ft. AGL to Cruise; Climb from end of ICL to intended cruise level
Damage to a/c: minor
Flight
Flight no.: VS 43
From: EGKK/LGW: London Gatwick To: KLAS/LAS: Las Vegas-Mc Carran Intl
Type: Passenger
Operator: Virgin Atlantic Airways
Aircraft
Type: Boeing 747-400
Registration: G-VROM
Age a/c: 13,6 years
Constr. No.: 32339
Tweet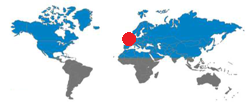 | | | | | |
| --- | --- | --- | --- | --- |
| | Crew | Pax | Other | Total |
| Occupants | 15 | 447 | 0 | 462 |
| Fatalities | 0 | 0 | 0 | 0 |
| Injuries | 0 | 0 | 0 | 0 |
JACDEC 20-year Statistics :
22nd safety occurence for the operator
155th safety occurence of type (B747-400)
25th safety occurence at airport
2nd safety occurence for aircraft in question
Virgin Atlantic Airways
Image & Information Sources
AP = Airport / AL = Airlines / Avn = Aviation / AW = Airways / C/N: Construction Number / DSP = Domestic Scheduled Passenger / DNP = Domestic Non-Scheduled Passenger / DSC = Domestic Scheduled Cargo / DNC= Domestic Non-Scheduled Cargo / GND = On the ground / parked, stored / FMN= Flying Mission, Air Work / FRY = Ferry-, Positioning Flight / IMC = Intrument Meteorological (flying) Conditions / ISP = International Scheduled Passenger / ISC=International Scheduled Cargo / INP = International Non-Scheduled Passenger / INC =International Non-Scheduled Cargo/ OPS = Flight Operation(s) / NRV = Non-revenue, Private Flight / TRN =Training Flight /  TST = Test & Certification Flight / VMC = Visual Meteorological (flying) Conditions