2014-03-30 near mid-air collision of Swiss Avro RJ-100 and UL plane near Nuremberg
German BFU reports about a near collision between a swiss airliner with 72 on board and a german ultralight plane.
The Swiss aircraft was on ILS approach to runway 10 at Nuremberg Airport (in class "D" airspace) in good visibility, when tower controller issued a traffic advisory reporting another aircraft is crossing their flightpath from left to right at 3000 ft. AMSL.
The other traffic was an ultra light plane flying with two persons on board from Herzogenaurach to Donauwörth and intended to cross the Nuremberg terminal (tower) controlled area.
The Swiss crew reported the other traffic in sight while the smaller ultralight aircraft – Fk9 ELA – did not have visual contact to the approaching airliner.
The Avro Jet continued the approach until the pilots received a traffic resolution advisory (RA) by collision avoindance system TCAS suggesting to avoid the potential conflict by initiating a climb.
However the pilots felt the other aircraft already was above their altitude and therefore steepened their descend below the glide path.
Both aircraft missed each other by 200 feet vertically and 425 feet (130 meters) horizontally .
The Avro Jet and the FK9 ELA continued their flights without further problems.
OCCURENCE DATASET
Date: 2014-03-30 Time: 13:42
Location: Nuremberg airspace
Country: Germany
Flight phase: ENR3 – Descent IFR Descent from cruise to Initial Approach Fix (IAF) or VFR pattern entry.
Damage to a/c: none
Flight
Flight no.: LX 1190
From: LSZH/ZRH: Zurich To: EDDN/NUE: Nurnberg
Type: Passenger
Operator: Swiss Airlines
Aircraft
Type: Avro RJ-100
Registration: HB-IYQ
Age a/c: 12,9 years
Constr. No.: 3384
Tweet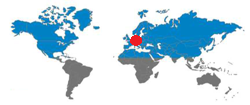 | | | | | |
| --- | --- | --- | --- | --- |
| | Crew | Pax | Other | Total |
| Occupants | 4 | 68 | 2 | 74 |
| Fatalities | 0 | 0 | 0 | 0 |
| Injuries | 0 | 0 | 0 | 0 |
JACDEC 20-year Statistics :
18th serious seperation conflict in german airspace
20th safety occurence for the airline
41st safety occurence for the type of aircraft
1st safety occurence for aircraft in question
Swiss Airlines
Image & Information Sources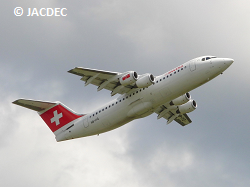 © JACDEC Photo Archive
FK9 ELA Ultralight aircraft
(specific acft. not involved in the incident)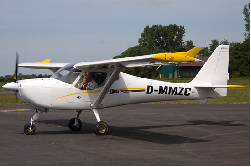 © H. Hulshof | Air-Britain
AP = Airport / AL = Airlines / Avn = Aviation / AW = Airways / C/N: Construction Number / DSP = Domestic Scheduled Passenger / DNP = Domestic Non-Scheduled Passenger / DSC = Domestic Scheduled Cargo / DNC= Domestic Non-Scheduled Cargo / GND = On the ground / parked, stored / FMN= Flying Mission, Air Work / FRY = Ferry-, Positioning Flight / IMC = Intrument Meteorological (flying) Conditions / ISP = International Scheduled Passenger / ISC=International Scheduled Cargo / INP = International Non-Scheduled Passenger / INC =International Non-Scheduled Cargo/ OPS = Flight Operation(s) / NRV = Non-revenue, Private Flight / TRN =Training Flight /  TST = Test & Certification Flight / VMC = Visual Meteorological (flying) Conditions